Hits: 1552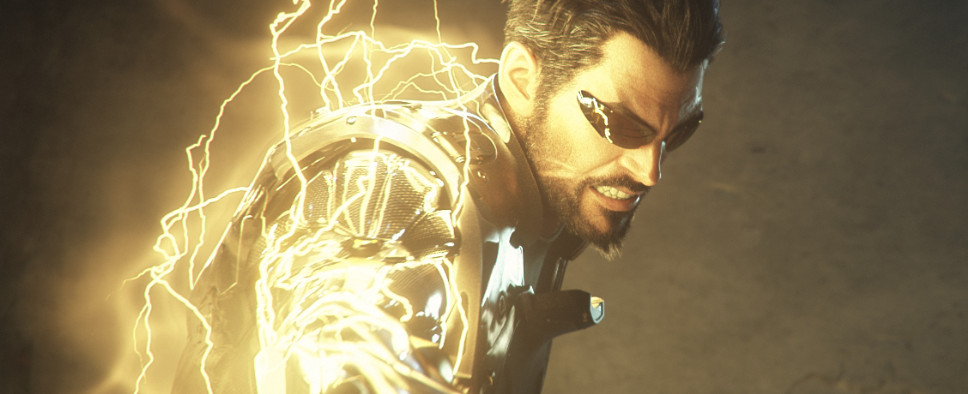 Earlier this year, we've heard reports that the Deus Ex franchise was put on hold, perhaps even indefinitely. However, in his recent interview with GameIndustry.biz, Yosuke Matsuda, the CEO of Square Enix, said that the series is merely waiting its turn and a new Deus Ex title is not currently in production only due to Square's limited resources, and internally they're already discussing what this potential new title might be. Have a look:
Matsuda is also quick to quash premature reports of Deus Ex's demise: "We have never said anything about discontinuing that title but for some reason that's the rumour out on the market.

"What I can say is Eidos Montreal has always developed Deus Ex, and the issue is we do not have limitless resources. We have several big titles that we work with and that's partly a factor in what our line-up looks like. Of course, it would be ideal if we could work on all of them all of the time, but the fact of the matter is some titles have to wait their turn. The reason there isn't a Deus Ex right now is just a product of our development line-up because there are other titles we are working on."

He went on to add that Deus Ex is also a "very important franchise" for the publisher, highlighting its unique position in Square Enix's portfolio as a first-person title, and added: "We are already internally discussing and exploring what we want do with the next instalment of it."

While Matsuda didn't address Thief specifically, the stealth series is also developed at Eidos Montreal so is no doubt in the same position at Deus Ex. This is in no small part because Eidos Montreal is one of several studios working on Square Enix's multi-year, multi-game partnership with Marvel Studios.

We already know Crystal Dynamics has also been assigned to this, currently developing an Avengers game, but the impression is that many of the publisher's studios have some if not all of their teams devoted to Marvel.

[...]

Another interesting perspective into the balanced between East and West at Square Enix is the mobile space. The vast majority of the publisher's mobile titles are developed in the East, and therefore most likely to attract audiences in Japan, Korea, China and other similar markets. But it does still have a Western presence in the mobile space.

Matsuda describes Square Enix Montreal - developer of Hitman Go, Lara Croft Go and Deus Ex Go - as "the centrepiece of our mobile effort" to attract more Western smartphone owners, but recognises that the number of Western studios working on mobile games is "something we need to bolster and work hard on". This also extends to reaching the end users, he says.

"If there's an area where we have not done all that we could have up until now, it would have to be the US - well, the Western markets but especially the US. The question there is how we go about getting our titles into the upper rankings, and one way we can do that is by leveraging our IP, especially our Japanese IP."
Here's hoping that these mobile efforts don't somehow manage to turn Deus Ex into a primarily mobile franchise.