Hits: 1184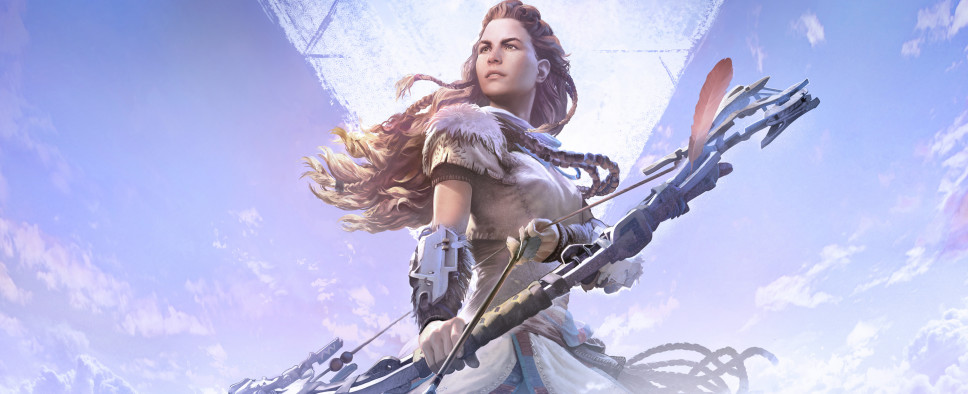 The Frozen Wilds expansion for Guerrilla Games' open world action-RPG Horizon Zero Dawn can now be purchased on the PlayStation Store for $19.99, with a 25% discount if you're subscribed to PS Plus. The expansion allows you to visit the icy borderlands of the Banuk tribe and encounter new threats and mysteries there for a total of roughly 15 hours of new gameplay. Here's the official launch trailer:
And to give us a taste of what to expect, the developers at Guerrilla have also released a 12 minute long video where they play through one of the expansion's quests. Check it out:
This post on the PlayStation Blog tells us how to access the expansion content:
Naturally, we can't wait for you to dive into the new expansion content — and since you're probably as eager as we are, we've collected a few handy tips to put you on the right track:

1.) Load Your Latest Save
You don't need to start a brand-new game just to access Horizon Zero Dawn: The Frozen Wilds. The expansion content is available regardless of whether you're on your very first playthrough or on your latest New Game+.

2.) Check Your Level
We tuned Horizon Zero Dawn: The Frozen Wilds for players with an experience level of 30 or higher. While it's possible to access the expansion content if your level is below this threshold, you may find that Aloy's lack of skills and/or equipment becomes too great a challenge. If that's the case, try completing a few quests in the base game until you've sufficiently leveled up.

3.) Complete the Quest "A Seeker at the Gates"
Horizon Zero Dawn: The Frozen Wilds adds a whole new region known as The Cut, which becomes accessible after you've completed the quest A Seeker at the Gates. If you're at level 30 you most likely already completed this quest, but if you're not sure you can check its completion status in the Quests menu.

4.) Find a Quest-Giver
To receive directions to the new region known as The Cut, speak with one of the three quest-givers added to the base game region. These quest-givers appear with a blue quest start marker over their head. They're located in the following areas:

Rhavid, a Carja nobleman with information and speculation about the Banuk borderlands, can be found outside Meridian.
Ohtur, who knows how to get to The Cut, can be found inside the Carja border fort known as Daytower.
Yariki, a Banuk woman with a dire warning about the dangers found in the borderlands, can be found north of the Grave Hoard.

5.) Survive the Frozen Wilds
Between the inhospitable environment and the dangerous new machines, Horizon Zero Dawn: The Frozen Wilds offers a greater challenge than the base game — so make sure you bring the right skills, outfits, and weapons.
And finally, here are a few sample reviews that all paint a picture of a solid expansion that's more of the same and not something that revolutionizes the base game:

IGN 8.8/10:
Horizon Zero Dawn: The Frozen Wilds is an excellent addition to an amazing game. Developer Guerrilla has doubled down on the thrill of the hunt with more challenging machines and testing side quests that are added to the original map through an intriguing new storyline that delves into the mystical side of this post-apocalyptic world. It left me wanting start a brand new game, just to wander around the world, marveling at it.
USgamer Scoreless:
Determining how you feel about The Frozen Wilds requires a little tempering of your expectations. This is literally "more Horizon Zero Dawn" in the purest sense. More weapons, more outfits, more machines, an additional region of the map to play in, and a new tribe to save. What's here are tweaks and additions, not a wild rethink of Horizon's core gameplay and a new character to experience the story through. The tale told here is decent, but it's not the continuation of Aloy's primary tale like I expect some fans wanted. This is just... more. If you like Horizon: Zero Dawn, and I do, this gives that experience a little of extra cushion before you wrap everything up.

The Frozen Wilds stands next to the base game, it doesn't surpass it. If that sounds like something you want, I'd recommend it. If not, this won't make the game any better for you. For me, I enjoy Horizon: Zero Dawn, so a little bit more is right up my alley.
GameSpot 8/10:
The biggest and farthest-reaching addition has to be the new Traveler skill tree. Geared towards making your life easier and more efficient, traveler skills include things like disassembling extra items (rather than selling or discarding them), procuring resources while on horseback, and expanding your resource stash at large--all things that would have been immensely useful throughout Horizon. Seeing these new skills having already finished the main game isn't terribly inspiring unless you've got a lot of lingering quests left to hunt in the main map, or if you've been holding off on starting a New Game + run.

That said, coming back to Horizon for The Frozen Wilds alone is still worthwhile for the fights and sights, but it ultimately feels like a missing chapter, rather than an eye-opening extension of what came before. It's easy to imagine how newcomers to Horizon will benefit from its new gear and skills the most, for example. Likewise, its story feels better suited as an interlude than the revelatory companion to the conclusion it tries to be. Yet these are feelings that come up after more than a dozen hours of riveting battles and serene hikes flew by, so it's hard to get too upset at such a captivating experience when it's all said and done.
Eurogamer Scoreless:
Frozen Wilds introduces no miraculous feature which has the ability to elevate Horizon Zero Dawn. Though there is no denying the allure of Frozen Wilds' snow-capped peaks, but its beauty is skin deep. I found myself being captivated by my surroundings but feeling no investment in the story or side quests, and no connection to Aloy herself, finding the whole thing a slog. It is disappointingly generic.

If you were captivated by Horizon Zero Dawn, and the prospect of an extra 15 hours of similar adventures sounds perfectly palatable, then you'll find more than enough to enjoy in Frozen Wilds. If not, then it's best to avoid Frozen Wilds as this is in no way a game-changer. Though the enchanting environment is a spectacle to behold, this particular winter wonderland can be quite hard to warm to.
TheSixthAxis Scoreless:
The Frozen Wilds enhances an already excellent game. The improved dialogue for a number of the characters shows that Guerrilla have clearly taken onboard the criticism levelled at Zero Dawn, while the additional enemy creatures are welcome and make the game feel well rounded and complete. I really enjoyed returning to the world of Horizon Zero Dawn and simply can't wait for the next game.
PlayStation Universe 8/10:
This expansion can be totally experienced in about a dozen hours, while the main story should run you five or six. With gameplay and world-building that slot neatly into Horizon's exceptionally fun foundation, that's a good value proposition. While inconsistent difficulty and a steep level curve present growing pains, The Frozen Wilds remains an enjoyable and gorgeous (if not terribly invigorating) victory lap for one of gaming's all-time-great debuts.