Hits: 1030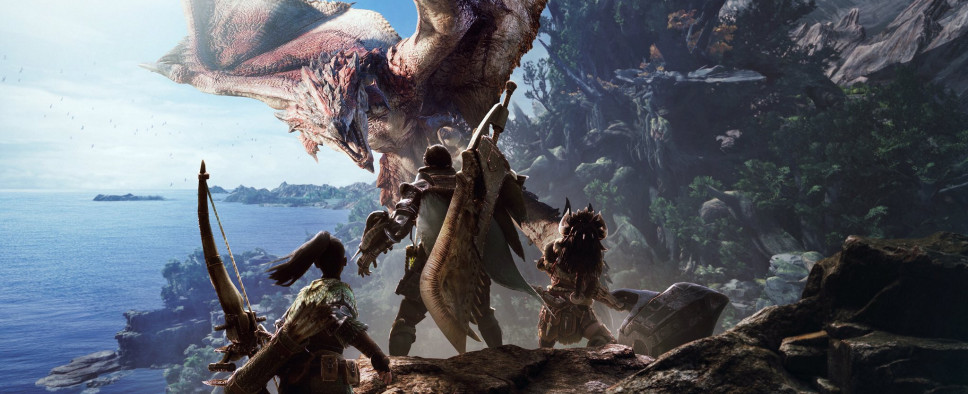 A pair of action-RPGs, Monster Hunter: World and Horizon Zero Dawn, have joined forces during this year's PlayStation Showcase at Paris Games Week in order to bring us some collaborative content. This PlayStation Blog post informs us that those of you playing Monster Hunter: World on PlayStation 4, upon completing a specific Event Quest and gathering some resources, will receive a unique armor set that will make your characters resemble Aloy, Horizon Zero Dawn's protagonist.

The PGW event also gave us new trailers for these two games. Here's some fresh Monster Hunter: World gameplay:
And here's a brief preview of what awaits you in Horizon Zero Dawn's upcoming The Frozen Wilds DLC:
And finally, an excerpt from the PlayStation Blog post with some additional details about an exclusive PlayStation Plus Beta for Monster Hunter: World:
Monster Hunter: World is rapidly approaching its release, and we're bringing you a taste of the thrill of the hunt even sooner with our online Beta for PS4 coming up in December, exclusively for PlayStation Plus users!

From December 9 to December 12, you and up to three friends can start getting your feet wet in the dangerous locales of the new world. In this Beta, you'll be tasked with hunting a Great Jagras and an Anjanath in the Ancient Forest, and a Barroth in the Wildspire Waste. While these are your main quest targets, be on the lookout for other deadly monsters roaming each ecosystem.

Aside from your robust arsenal of 14 unique weapon types, we're also equipping you with a variety of new Mantles to try out, a full stock of healing, buffing and trapping items, and one of the most powerful tools introduced in Monster Hunter: World — the environment itself! As you explore each unique location, take a moment to note entangled vines, rock formations and even water leaks, as these may be clues for potential natural traps you can use in your hunt.

Speaking of expert hunting tactics, we are very proud to reveal a special collaboration with Horizon Zero Dawn, which will bring Aloy's bow and armor into Monster Hunter: World! This hunter armor set, along with machine-themed armor for your Felyne Palico will be available for free and only on PlayStation 4, though you'll have to prove your worth by completing a unique Event Quest and gathering the required resources. We'll have more info on this exclusive content soon.