Hits: 4816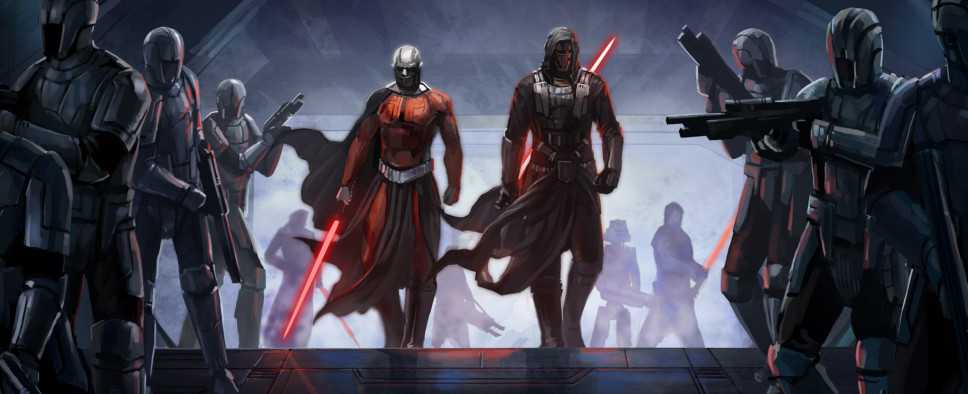 brings word that BioWare's original Star Wars: Knights of the Old Republic will be one of thirteen original Xbox games that will be part of a backwards compatibility initiative for the Xbox One. That initiative starts tomorrow, and for KotOR and other games like it, it means that we'll be getting support for 1080p resolutions, framerate increases, and reduced loading times for what are now fairly old titles. There's no word on how this will affect the Yavin Space Station DLC, but they did put together a comparison video that showcases the improvements:



And a bit from the article itself:
If you still have your original Xbox disc, just insert it into your Xbox One console. If you own it digitally, that will also work. Many of these games can also be purchased from the Xbox Store in digital form for $9.99.

For titles that support System Link multiplayer, it still works – even across the Xbox family. I got to play a four-player round of Crimson Skies, with me on the original Xbox, another person on an Xbox One X, another on an Xbox One S, and the fourth on a launch Xbox One. Online multiplayer is not supported, however, as servers for original Xbox games were shut down years ago.

I also got to play a bit of Star Wars: KOTOR, Ninja Gaiden Black, and Fuzion Frenzy. All three looked clearer and crisper than ever thanks to no longer being restricted to 480p (or for many at the time, 480i) resolution. Most still run in their original 4:3 aspect ratios, though Ninja Gaiden Black natively supports 16:9 widescreen so it looks particularly modern.

"This detail has always been there, but the technology of the day was holding it back," said Xbox principal software engineer Eric Heutchy as he pointed out the orange bill and black outline now clearly visible in 1080p on a duck icon in Fuzion Frenzy's "Twisted System" minigame. "Forgive the clunky tutorial start," KOTOR lead designer James Ohlen told IGN with a laugh when asked what advice he'd have for players trying KOTOR for the first time. "It's definitely a product of his time."