Hits: 1101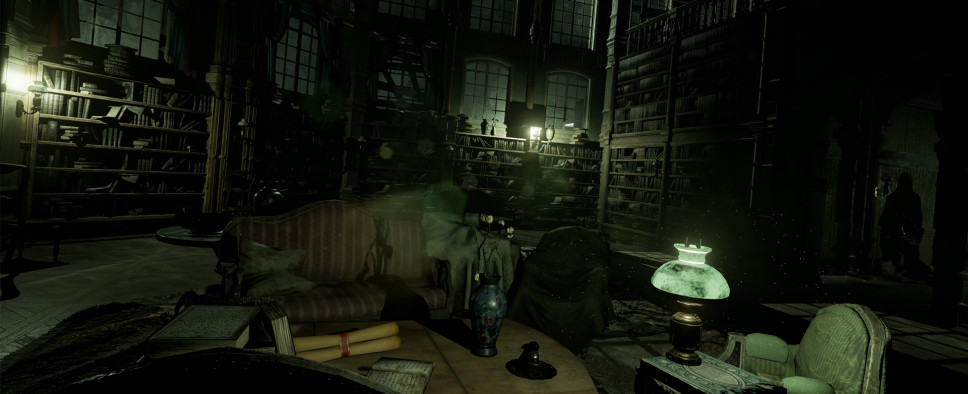 Over at Neowin you can find a fresh interview with Jean-Marc Gueney, Cyanide's lead designer on the upcoming Call of Cthulhu RPG that's currently slated for a 2018 release. The interview covers a variety of topics, such as the recent surge in interest towards the works of H.P. Lovecraft, the unspeakable horrors we'll be able to encounter in Call of Cthulhu, and the importance of stealth in this game. Even the 2005 Call of Cthulhu: Dark Corners of the Earth and its interesting Sanity system get a mention.

A few sample questions:
In the last year, we have seen renewed interest in the works of H.P. Lovecraft after it being absent in video game narratives for some time. Why do you think there is a sudden interest in these horror tales?

Jean-Marc Gueney: I wouldn't say that the interest and use of Lovecraft novels in games are sudden. There is evidence of it many years ago, before even titles like Alone in the Dark or Resident Evil. However, it's definitely become easier for developers to create a 'Lovecraftian' atmosphere, as modern hardware and techniques allow for greater immersion – now on par with that possible in movies. I don't know about the future, but I do hope there will be more games of this style and type (especially for our studio). There are already some very promising games in development. I can't wait!

H.P. Lovecraft was known for several horror stories, most notably Call of Cthulhu. On which of these are your game based on?

JMC: We had the chance to work with Mark Morrison, a renowned author who wrote many RPG books and scenarios set in the Lovecraft universe. Mark wrote an original story for us that is highly influenced and closely follows the narrative structure of a Lovecraft novel. There's certainly inspiration taken directly from many of Lovecraft's existing novels here and there, but it's up to the player to find them.

Will the insanity system be integrated into the game much like the board game and Call of Cthulhu: Dark Corners of the Earth?

JMC: As in Dark Corners of the Earth, we have a Sanity system. The SAN is mostly a narrative element - as the story advances, the player's SAN can only go down. Depending on your SAN level, our hero will experience and see different things, real and otherwise.

I read somewhere that the game will not feature a lot of gunplay, more specifically, you will focus on stealth and trying to avoid danger at all costs. Why did you decide on this specifically, and will it have crosshairs on screen?

JMC: In the Lovecraft universe, supernatural beings are extremely powerful, and guns are not much help against them. We believe it a core 'Lovecraftian' concept that humanity should be insignificant, even helpless against such creatures. If you can defeat them with a gun, they are not much of a threat. That said, there will still be some moments when a gun is of use. And yes, there will be a crosshair.

[...]

When you announced the game you noted that you were taking great care as to keep to the authenticity of the worlds created by the author (graphically). Can you give some examples of this, and how you're implementing them?

JMC: The horror met by its characters is often described as unspeakable. When designing our creatures, we asked ourselves what can be so frightful that one can't even describe it in words later? One way we tried to answer that is by giving special effects to the creatures when the player looks at them.

Will we see a Shoggoth or Cthulhu? Might we visit R'yleh in-game? Or do you want it to be a surprise?

JMC: In previous demonstrations, we showed a 'dimensional shambler', a creature that can travel through dimensions to track its prey. There will be cultists, twisted human beings, and other creatures. Whether Cthulhu will be physically present… well, you'll have to wait and see.

Will the game allow you to explore the cities and/or towns in the game to find hidden nooks and crannies where you might find unspeakable horrors?

JMC: Yes, the game takes place on Darkwater Island. There, you'll have to explore many places, including settlements, to discover the truth behind the case that led you there. Through this case, the player will uncover terrible truths about our reality.