Hits: 1683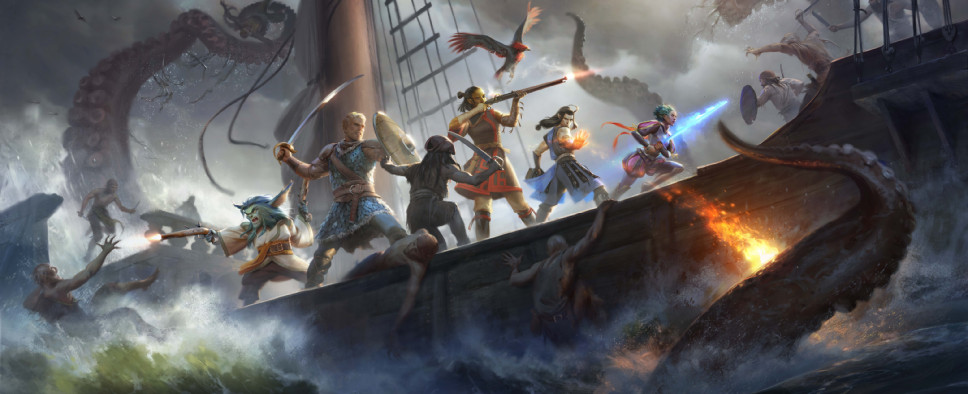 Pillars of Eternity II: Deadfire Fig campaign for anyone who was willing to pledge $65 or more, Obsidian Entertainment has teamed up with fantasy author Richard Knaak and mobile storytelling provider Bound to deliver both the novella and some ongoing digital fiction based in the Pillars of Eternity universe. According to the press release, we'll be getting the former later this year, and the latter will continue into next year:
Bound Teams With Obsidian Entertainment and NY Times Bestselling Fantasy Author Richard Knaak

LAGUNA BEACH, Calif., Oct. 17, 2017 /PRNewswire/ - Today, mobile fiction platform Bound has announced a collaboration with video game company Obsidian Entertainment to publish a novella and a series of ongoing digital fiction stories set in the Pillars of Eternity universe as promised in the Pillars of Eternity II: Deadfire Fig campaign. New York Times and USA Today bestselling fantasy author Richard Knaak has been signed to pen the original stories. "How lucky are we?" said Matthew Hannus, cofounder of Bound. "We feel very fortunate to be able to bring legendary game maker Obsidian Entertainment together with master storyteller Richard Knaak."

"A big thank you again to our incredible backers, who have made it possible for us to tell even more stories within the Pillars of Eternity universe," says Obsidian Entertainment CEO, Feargus Urquhart. "As a huge reader of both Sci-Fi and Fantasy, it's personally exciting to me to have an author of such talent working in one of our worlds."

Pillars of Eternity II: Deadfire is a role-playing video game developed by Obsidian Entertainment, and published by Versus Evil, that takes place in the fantasy world of Eora. Players will track a god across the Deadfire archipelago as their decisions change the story and lead to multiple outcomes. The original Pillars of Eternity received critical acclaim for its expansive world and immersive writing. The sequel raised $4.4m on crowdfunding website Fig and will be released on Windows PC, Mac and Linux in early 2018.

The first novella will launch later this year with more ongoing stories to follow. Those who backed at the appropriate tier during the Pillars of Eternity II: Deadfire campaign will also receive the novella as a PDF and on Bound. Bound is available for free in the iOS App Store and will release on Android soon.