Hits: 1459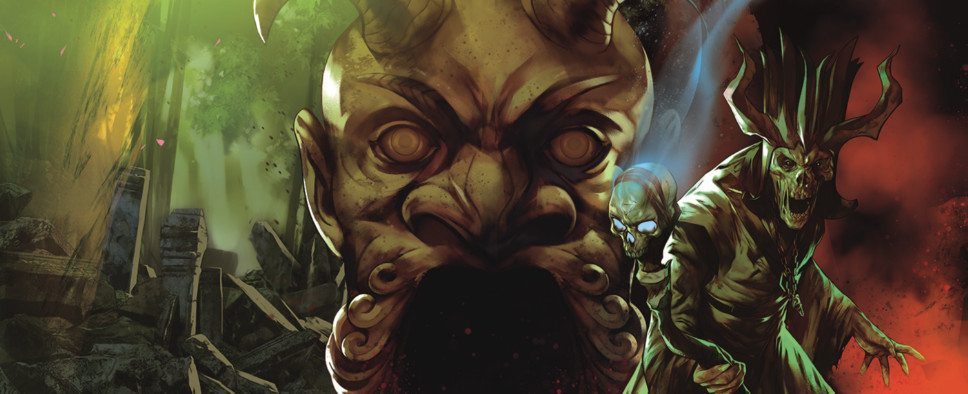 The PC version of Perfect World Entertainment's and Cryptic Studios' free-to-play MMO Neverwinter is about to get a new update on October 24, 2017. Entitled Swords of Chult, this update continues the Chultan adventures that began with Tomb of Annihilation, and promises a bevy of quality of life improvements, new PvE content, and a rework to the game's PvP mode. You can read more about the coming changes on the game's official website, or check out a summary in this press release:
Prepare to battle, adventurers! On October 24, the Swords of Chult update for Neverwinter: Tomb of Annihilation brings a new endgame Skirmish and a host of PvP updates to the PC version of the free-to-play MMORPG set in the Forgotten Realms. Evil from deep within the jungles of Chult lashes out at the walled city of Port Nyanzaru, so players must rally to eliminate ferocious dinosaurs, Yuan-ti and the undead. Adventurers of all levels can also enjoy a reworked PvP experience to sharpen their combat skills against one another and earn all-new rewards.

Tomb of Annihilation's Port Nyanzaru social hub offers returning Neverwinter players a home away from home; now it's under attack. Enemies made while questing through the jungles of Chult invade, demanding a defense of the city and its merchants in an all-new 5-player Skirmish, "The Merchant Prince's Folly." Updates also come to Neverwinter's PvP mode, including further armor penetration changes, PvP gearing, replacing the Tenacity stat, adding diminishing returns on control effects, and more. Swords of Chult brings quality-of-life changes to the refinement system, dungeon queuing and the campaign system for a better in-game experience.

Neverwinter is a free-to-play action MMORPG that features fast-paced combat and epic dungeons. Players explore the vast city of Neverwinter and its nearby lands, learning the vivid history of the Forgotten Realms while battling its many enemies. Neverwinter is available on PC and is free to play digitally on Xbox One (with Xbox Live Gold) and PlayStation®4 (PlayStation®Plus not required).