Hits: 1982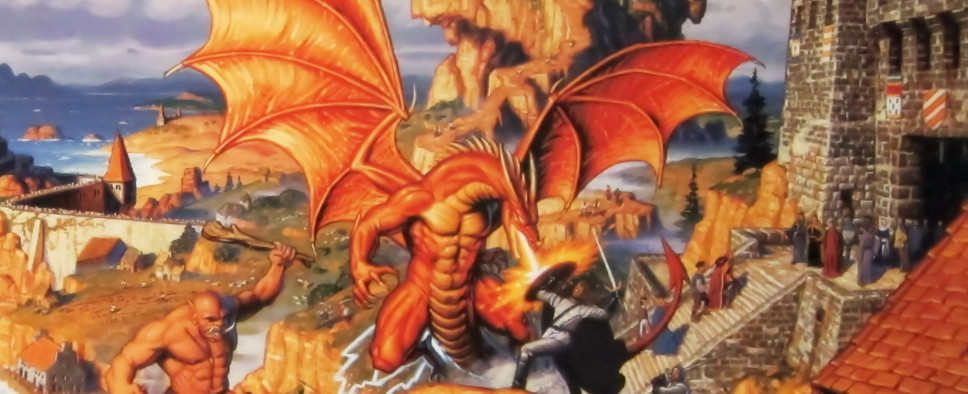 officially released and ushered in the age of the (graphical) massively multiplayer online role-playing game. It wasn't the first MMORPG to be released, to be sure, but it was certainly the most recognizable and successful such game for its time.

And while those two decades make me feel more than a little old, I look back fondly on my first true MMORPG obsession and the many years of enjoyment that it capped off for the Ultima series in general. Broadsword Games, the current developers of the title, threw a weekend party to celebrate the milestone properly, and that's led to some fun pictures of Richard Garriott and Starr Long (like this one) making their way online.

We may see more coverage online tomorrow, but until then, there's a producer's letter that talks more about it and the over 1 million players who have tried the game in that timeframe:
The team and I are working hard to finish up the second part of Publish 98 which includes Holiday gifts, new Artisan Festival Rewards and new Veteran Rewards as well as several bug fixes. This month, Ultima Online turns twenty years old, which is an incredible milestone! UO could not have ever reached this point without the tireless work of scores of staff and the amazing support and help of the over 1 million people have played UO in its lifetime! Recently, UO was named the 3rd best MMORPG of all time for 2017 by MMORPG.com! Again, we could not have attained this distinction without you, so from all of us - a huge thank you to Ultima Online's players past and present! As many of you know, to celebrate this joyous occasion we will be hosting a 20th Anniversary Party and cannot wait to celebrate with the over 200 of you that registered, filling us to capacity in record time! We hope everyone is as excited as we are!

For those attending the party be sure to check the party page often as we will be updating it with the latest information. We are especially excited for Friday evening when we will be hosting a costume contents. The Judges for the contest will be our honored guests Starr "Lord Blackthorn" Long and Richard "Lord British" Garriott. The prizes for this contest were donated by Mr. David Johnson of Larpers Lounge. They are great people to work with and extremely helpful with your armor needs if you might have any. We can't wait to see what everyone comes dressed as!