Hits: 1566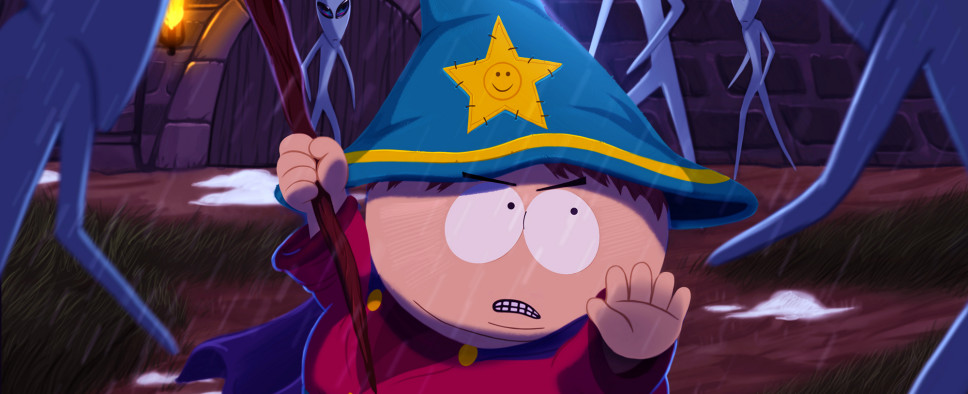 Eurogamer continues their coverage of Obsidian Entertainment with an article that touches on the least glamorous side of video game development – having enough money to stay in business and keep making games. Thanks to plentiful quotes from Feargus Urquhart and Chris Parker we learn why Obsidian made Armored Warfare, an online tank game, and what publishers want in a developer. And after that, we once again get a few words about Obsidian's next big thing – an RPG with a mysterious publisher attached, that may or may not be a part of an IP Obsidian previously worked with, and it isn't Fallout. Not exactly what you would call overly descriptive, eh?

Still, here's an excerpt from the article:
Over the years, I've come to know what to expect from Obsidian, or so I thought. Obsidian makes RPGs, beautiful, intriguing, sometimes slightly shonky RPGs with great writing and vivid characters and just a lingering trace of thriftiness. They make games where the concepts, where the soul, trumps the budget.

And then they made Armored Warfare.

I've been worried about Obsidian, since then. Worried about a studio that can seem like a double-A developer in a triple-A world. Why was it making a free-to-play World of Tanks game when anyone who knew the studio would much rather a new Fallout: New Vegas, Alpha Protocol or Star Wars: Knights of the Old Republic instead? Were publishers not interested in Obsidian any more? Over the last few months I worried that Obsidian was drifting away. And then this August I visit the studio and it starts to make more sense.

I learn what Armored Warfare, the studio's longest-running and most lucrative partnership, was really all about. (It is hard to know what tense to use when talking about Armored Warfare, to be honest: the game is out, but Obsidian's work on the project is over, and the studio has handed control over to Mail.ru.) Why tanks? Why Obsidian? Sure there was some desire to make a World of Tanks-inspired game, but more importantly this was an attempt to retain a size and level of craft that prospective publishers would be impressed by.

"What publishers look at a lot is whether you still have the ability to make triple-A assets," Feargus Urquhart, studio co-owner and CEO, tells me. "Can you work on these new consoles?" He can say Obsidian can, "but it's just words". "I can't show a pretty level working on Xbox One.

"One of the things we recognised with Armored Warfare - because the goal of Mail.ru at the time was to make a triple-A game that could transition to console - was this would let us make triple-A-looking tanks and triple-A-looking levels, and we would keep and potentially even grow that competency at the studio.

"Let's say Bethesda called and said, 'Hey we want you to make Fallout: New Vegas 2,' then we would still have the people here who can make these big open-world things."

He thinks for a moment. "I still want to make big RPGs," he says.

"Most of the gaming I do on my PlayStation 4 tends to be the big releases," co-owner Chris Parker adds. We are sat in Urquart's office - surprisingly small and unspectacular considering he is the boss. And a little bit messy. (Maybe that's the point.) "Those are the games that I play, those are the games that I love, those are the games that I want to make and compete with. Given a choice I want to go spend all the money on a big budget title and make something that's unbelievable."

Armored Warfare paid off. Now the contract is over - "very much a joint decision desired by both parties" according to Urquhart - publishers are interested in Obsidian as a result. Those tanks did their job. "Some publishers like Sega are getting back into looking at doing games, and Microsoft is looking - they've had to do some restructuring and they're starting to look again at doing it. It's cyclical, we just hit a long down-cycle.

"I just got off the phone with a publisher who wants us to do something," he adds, meaning that morning before I arrived. "But this one was just a not good timing, not good things that they want us to do and it doesn't fit very well."

Obsidian had a different surprise offer back in March that nearly went all the way. "We went to a meeting with this group and they presented us with this idea and we were like, 'Whoa, okay...' They said, 'We want to move this along pretty quickly.'" Obsidian worked up a pitch and the conversation turned to budget and then bam, all of a sudden the deal fell through. "Something happened and the timing for them was now bad," Urquhart shrugs. But he's used to it, it happens all the time.

Nevertheless Obsidian is working on something. Something big - something to keep the bulk of the 175-person studio busy. "There's a new project," Urquhart says cagily. "Yes" it has a publisher but he won't tell me who it is, nor if Obsidian has worked with the publisher before. "That's too easy!" he says. Then after careful consideration he continues: "We're making a big RPG - and it's not Fallout!" Whether or not it's a new IP we'll apparently see.