Hits: 2324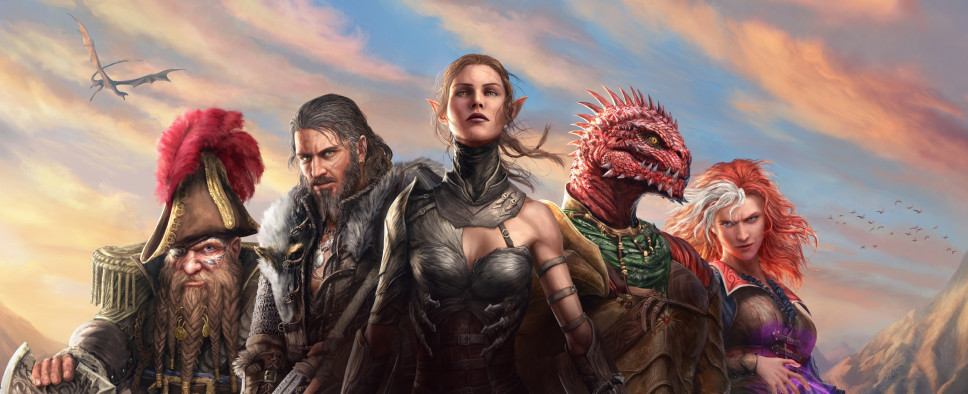 Larian Studios' YouTube channel has been abuzz with activity lately, releasing daily spotlight videos in preparation for Divinity: Original Sin II's September 14 release. The latest two of those introduce Lohse and Beast, two of the game's Origin characters that can either be your in-game avatars, or join you as companions.

Here's Lohse, an inconveniently possessed magician:
And here's Beast, a dwarven pirate with some family issues:
And while we're on the topic of introducing characters, we can also check out Eithne, an Undead librarian NPC created thanks to GOG's contribution to the Original Sin II's Kickstarter campaign:
A few paragraphs about her:
A hero's journey

For backing the D:OS 2 Kickstarter campaign, we were given the chance to work with Larian Studios on a unique in-game NPC: the GOG hero. And because the more is the merrier, the entire GOG.com community would get to be a part of the process from the start.

Beginning with a forum-wide brainstorm and a series of art and writing contests, the GOG community would draw, doodle, pitch, and design countless ideas for Larian Studios to take to the drawing board.

Months later, three designs would be revealed by the studio and the finalists put to the community's vote.

In the end, it was Eithne – an undead librarian, merchant of rare and arcane knowledge – who emerged the clear winner with 59% of all votes. She became the official GOG hero made possible by the community!

Meet the hero

Divinity: Original Sin 2 is releasing soon, and it's a thrill to finally meet Eithne!

Check out the teaser trailer for a taste of the character and voice acting in action. Plus, we got to briefly talk with Charlene Putney, the writer behind Eithne – you can read more of it below!

But the best way to meet Eithne is in-game during your adventures (regardless of platform). We can't wait to see her ourselves and want to give big thanks to Larian Studios for the opportunity, and to our entire community for being a part the creative process!

Here are some extra tidbits of info from Charlene "Char" Putney, the writer for Eithne:

1. Without venturing into spoiler territory, can you tell us how soon or late in the game we'll first encounter Eithne?

Eithne wanders in an area quite a ways past where the current Early Access stops. Without spoiling anything, I can tell you that she lurks in a ruined building in a forested area of Reaper's Coast.

2. What can we expect from Eithne in terms of stock?

Well, as voted for by the good people of GOG, Eithne is an Undead Librarian, so you can expect her initial stock to reflect that character! I have other things I'd like to say about this... but I'll keep my mouth shut for now!

3. You are the one who brought Eithne to life: tell us a bit about the creation process. What is your favourite thing about her?

The thing I like most about her is something I can't say, as it would definitely be a spoiler! But what I can say is that I like the story of where she comes from and how she came to be who she is now.