Hits: 1209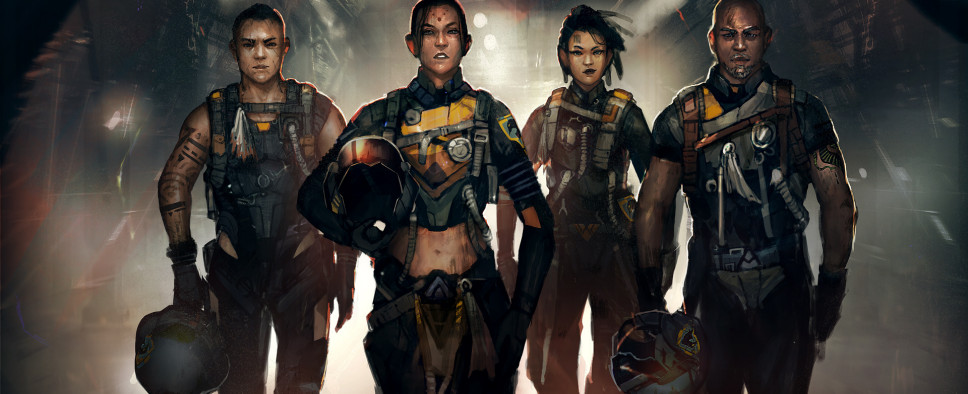 Harebrained Schemes' co-founder Jordan Weisman brings us a new Kickstarter update for BattleTech, where he talks about the HBS team's experiences during the recent Gen Con and Gamescom, and presents an hour long multiplayer gameplay video that showcases a brand new "Martian" biome. And since it's so new and non-terrestrial looking, let's start with that:
Then move on to the update itself:
Hey Backers, we just wrapped up two great conventions - Gen Con in Indianapolis and Gamescom in Cologne - so we thought a small update was in order, along with a little gameplay video treat.

This year was the 50th anniversary of Gen Con, and the largest attendance in the convention's history with over 70,000 people playing tabletop games for four days. My first Gen Con was number 6, and I have only missed a couple in the intervening 44 years, so that convention is very special to me. It was a real pleasure to bring the Backer Beta Update to Gen Con and share it with people who have been playing BattleTech for several decades, as well as people who just discovered it for the first time at the show. Gen Con is probably the only show in the world where you can play various versions of the tabletop game, climb into the Virtual World cockpits for the most immersive BattleTech experience, and top it off by battling a friend face-to-face in the BATTLETECH Backer Beta on PC. The players had a blast, and so did all of us at the booth.

I especially wanted to do a shout out to all our Mods who hosted the booth with us. These men and women work hard every day on the forums and social media, and they did a fantastic job at Gen Con, helping people learn the game and comparing strategies with players. We rarely get to see and work with the Mods in person, so it was a special treat for us at HBS.

While we were in Indianapolis, Mitch was on his way to Cologne, Germany to attend Gamescom - one of the biggest video game conventions in the world. We have been working with the Paradox team for some time, so they were properly prepared for Mitch - meaning they had the right whiskey for him to drink, and a strong metal cage to contain him. (No joke - Paradox's press demo stations were set up inside converted shipping containers, which you can imagine with Mitch's booming voice reverberating within.) There was only supposed to be one demo station per container, but so many members of the press wanted to see BATTLETECH that they squeezed two stations into the container - where poor Ash, our Paradox producer on the game, had to try to compete with Mitch's voice while doing interviews.

While we didn't do any public demo-ing at Gamescom, we did debut a brand-new biome to the press - our "Martian" biome. This is one of the non-terrestrial biomes in the game, and I think one of our most striking so far. And since press got to see it, we wanted all of you Backers to get to see it right away as well! (Gamescom was last week, but impressions were embargoed until today.) So without further ado, here's a new gameplay video showing multiplayer on a new Martian map between Mike McCain, our Game Director, and Connor Monahan, our Encounter Designer. Their titles might give you some sense of the battle's outcome, but I won't spoil the suspense for you. :)

Note that this video was recorded from the development branch of our codebase, not the Backer Beta branch. Thus, some elements of combat may differ slightly between this video and what you see in the Backer Beta. (Most of the inconsistencies are UI-related.) Map and encounter design are different on the development branch to support the campaign / sim game, and thus we aren't planning on adding this map to the Backer Beta, due to the amount of work it would require to bring it over to the Beta branch.

Lastly - thank you again for all of your feedback on the Backer Beta Update! It's encouraging to see such positive reactions to all of the changes we made based on your survey and forum feedback. And we greatly appreciate those of you who are braving the rough waters of the Double-Secret Multiplayer Beta - your play is really helping us smooth out that experience. Expect more updates to the Double-Secret Multiplayer Beta in the coming weeks as we improve the experience. We will announce a date for the addition of multiplayer to the normal Backer Beta when we are closer to releasing it.