Hits: 1817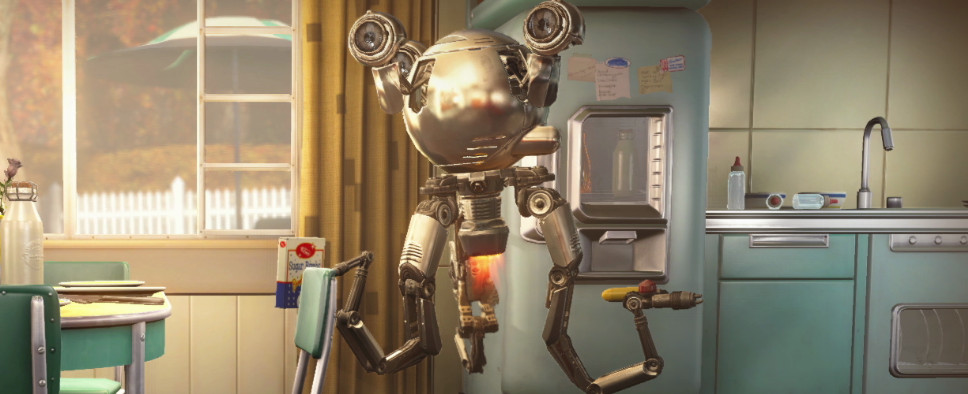 The infamous Horse Armor rears its equine head once again and neighs mockingly, as Bethesda's latest attempt at monetizing mods, Creation Club, goes live in Fallout 4, with its Skyrim counterpart launching next month. What exactly is this Creation Club, you might ask? Well, it's a way for you to purchase Bethesda-curated items, abilities, and gameplay that aren't a part of the base games or their DLCs, and if you do - Bethesda guarantees that the stuff you purchase won't break your game or mess up your achievements. Basically, you pay for convenience, but you're still free to use whichever unofficial mods you want.

Here's the official announcement, along with a few examples of the currently available Creation Club content:
Now there's even more to see, more to do – and more ways to survive in Fallout 4. Creation Club is now in PC beta, and goes live on PlayStation 4, Xbox One and PC tomorrow, with a collection of new official content including Hellfire Power Armor, a Prototype Gauss Rifle, and Chinese Stealth Armor. You can even space out in a special suit inspired by Prey… or gallop through the Wasteland in Giddyup-Buttercup inspired Horse Armor.

Featuring new items, abilities and gameplay created by Bethesda Games Studios and outside development partners – including the best community creators – Creation Club content is fully curated and compatible with the main game, official add-ons, and achievements. Currently available for Fallout 4, Creation Club will be coming to Skyrim Special Edition next month. All Creation Club content works on PlayStation 4, Xbox One and PC. And of course, Mods will remain a free and open system where anyone can create and share what they'd like.

To celebrate the launch of Creation Club, Bethesda is offering all players 100 Credits to apply to Creation Club content. Additional Credits are available on PSN, Xbox Live and Steam. Your Credits will be transferrable and can be used in both Fallout 4 and Skyrim Special Edition on the same platform for both Xbox Live and Steam. PSN does not support transferable credits between both games.

Here's what's currently available for Fallout 4, with more content coming soon throughout the upcoming months.

Chinese Stealth Armor

Worn by both the Crimson Dragoon troops and Black Ghost counterinsurgency squads during the Great War, Chinese Stealth Armor relies on light modulation technology to render its wearer virtually invisible.
Creation obtained through quest.

Modular Military Backpack

Make this backpack yours with over 30 different add-on pieces, patches and colors. Featuring increased carry weight and multiple bonuses for surviving even the harshest Wasteland conditions.
Creation deposited into your inventory and craftable via Armor Workbench.

Morgan's Space Suit – Prey

From deep space to the Glowing Sea, this space suit – once worn by TranStar Industries' Morgan Yu – will help turn you from prey to predator.
Creation deposited into your inventory.

[...]

Power Horse Armor

Gallop your way through the Wasteland in this stylish, sturdy and heavily modified handcrafted Power Horse Armor. Giddyup!
Creation obtained through quest.