Hits: 807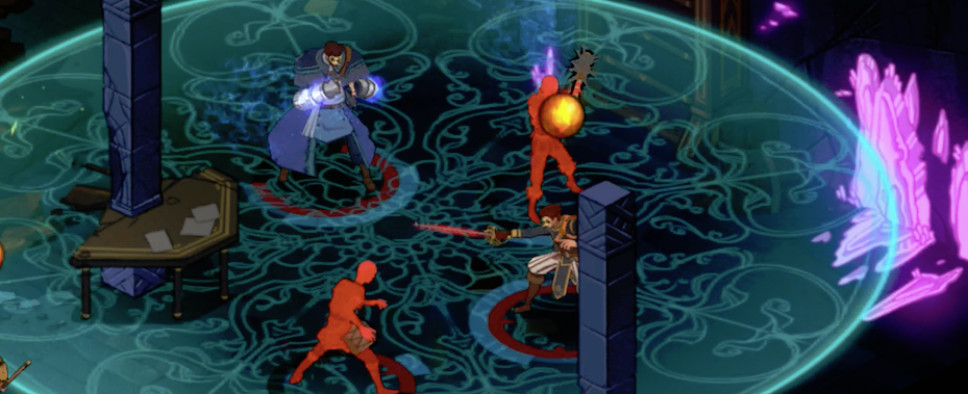 Masquerada: Songs and Shadows, a tactical RPG in a Renaissance-inspired setting from Witching Hour Studios and Ysbryd Games is now available on PlayStation 4. A press release we've received informs us that the Xbox One version of the game has been delayed until August 23, 2017, but also that the game will be coming to Nintendo Switch some time after that. Additionally, together with the PS4 release, the PC version of Masquerada has received a free content update that, among other things, added the New Game+ mode to the game. And before we delve into that, check out the PS4 release trailer:
Here are the major features of the new PC patch v1.20, with the complete patch notes available on Steam:
New game features in Patch v1.20!

In this patch, we have added the New Game Plus mode that is only accessible after players have completed the game once. Features of NG+ mode include:

Multiple conversations throughout the game have additional lines of dialogue that add more colour to our cast of characters.
Cicero now has mastery over all 4 elements, greatly expanding his skill tree and flexibility in combat.
Players are now able to respec skills at any time within the Skills Menu while out of combat.
5 more skill points are awarded at the start of the game.
12 brand new masks to be found throughout the party's adventure.
2 new secret bosses have been added. Search for them where Maskrunners hide!
1 new boss fight added to Seimora's Throne.

We have also added text localizations for German, French, Russian, Brazilian Portuguese and Turkish languages!
And if you'd like to know a bit more about Masquerada, here's what the press release tells us about it:
Singapore - August 8, 2017 - Masquerada: Songs and Shadows, a tactical RPG featuring the voice acting talents of Felicia Day, Matt Mercer, Jennifer Hale, Dave Fennoy, and Ashly Burch, launches today on PlayStation 4.

The PC version simultaneously receives a free update, adding all the new content debuting today on PlayStation 4. Publisher Ysbryd Games and developer Witching Hour Studios have rescheduled the Xbox One launch to August 23, 2017. A Nintendo Switch version is in development, with the release date to be announced later.

A New Game+ mode enhances the dark Venetian story with additional scenes, extended dialogue, and new fights including a giant chicken boss. Main character Cicero Gavar will face the challenges in this new game mode armed with skills from all four elements instead of the single element chosen in the regular campaign.

Investigating the disappearance of a friend leads Cicero on a journey through a magical setting, inspired by Renaissance-era Venice and depicted in a vibrant, hand-drawn style. He and his companions must combine their elemental skills in real time combat with tactical pause to overcome the foes in their way, human or otherwise.

A sharp class divide puts Mascherines, masks that grant magical powers, in the hands of only the rich and powerful. Five years of civil war have destroyed many of the precious artifacts, and Cicero's party will learn along the way that the secrets and hardships of their pasts are intimately intertwined with the war, their society, and the history of the Mascherines themselves.

"The mysteries that Cicero and his friends unearth are all interconnected with the greater mysteries of the setting and social issues of the city-state in which they live," says Ian Gregory, Creative Director, Witching Hour Studios. "We've crafted something really special and are glad to bring it to a new audience."

"This is a fantastic and imaginative game, and I'm thrilled to be a part of it," says Felicia Day, voice actress for the character Orlana Corvail.

Masquerada: Songs and Shadows can be played in English, French, German, Russian, Brazilian Portuguese and Turkish languages, and is available for $19.99.