Hits: 6392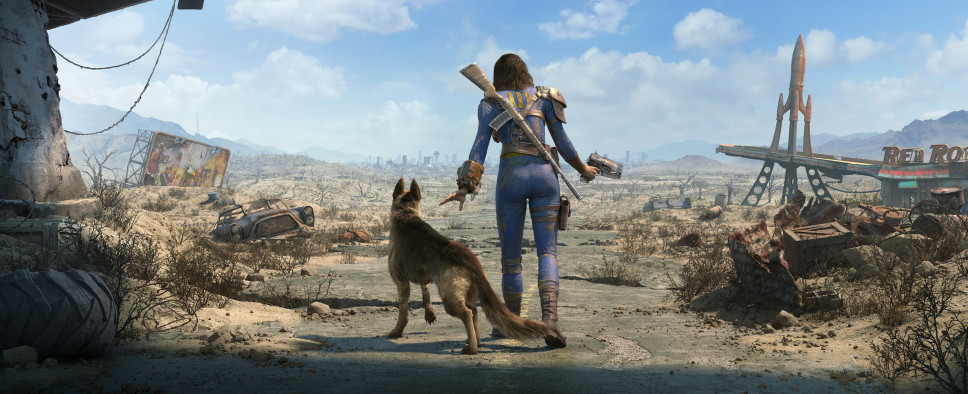 with Fantasy Flight Games' Fallout: A Post-Nuclear Board Game. Based on the description provided, you and up to three other mutated family members will be able to explore the wasteland, develop your characters, obtain iconic items, interact with various factions, and choose to follow one of multiple storylines, all within the comfort of your living room. A bit of what to expect:
Fantasy Flight Games is proud to announce Fallout, a post-nuclear adventure board game based on Bethesda's blockbuster video game series. In Fallout, one to four players take on a role within an irradiated landscape inspired by those in Fallout 3, Fallout 4, and their downloadable content expansions. With just a few locations pinpointed on their map, the players choose whether to work together or individually to explore these mysterious regions that lay before them. Along the way, each player will face a wealth of choices, deciding whether to pursue experience or Caps, collect loot or loyal companions, and progress the main questline or veer off to the vaults. As the players move around the board, building their skills and filling their inventory, the area's warring factions will gain power, forcing the players to pledge loyalty or defy conformity, all in pursuit of gaining the most influence of anyone else in the wasteland.

...

Shaping the narrative of your character is but one piece of this wasteland wandering you've set out for. After all, what is a person without their many experiences? Well you'll experience a darn lot, let me tell you! Between questing, killing, drifting, and chilling, you've got a busy schedule to attend to.

When you set out to explore the world before you, you'll have a few landmarks to guide your quest. These landmarks and the map surrounding them will depend on the scenario you and your fellow survivors choose to play. The four scenarios included in Fallout will be familiar to seasoned fans of the franchise, featuring The Capital Wasteland, The Pitt, The Commonwealth, and Far Harbor. Though the distinctive locations in each scenario are predetermined, the rest of the map will vary with every setup, allowing each survivor to suffer as many unique deaths as they please, game after game after game.

Beyond the map itself, the scenario will also determine which two unique factions you'll have the opportunity to behead or befriend—your choice. In The Commonwealth for example, the Railroad and the Synths go head to head (assuming you haven't already done the beheading). On the back of the scenario card, you can mark the progress of these two factions, giving each side more power. Should one of the factions progress to the very end of the power track, the game will end, whether there is a winner or not. So don't get ahead of yourself. Allies are only allies as long as you're worth something to them.