Hits: 1575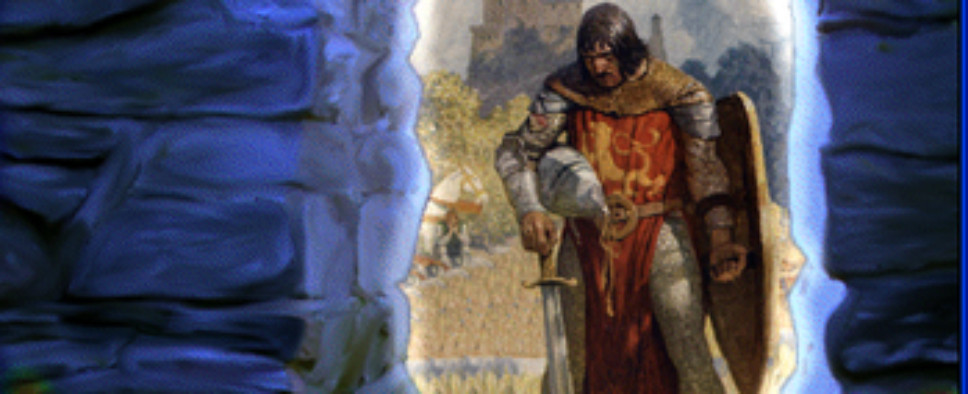 Grimoire: Heralds of the Winged Exemplar, a dungeon crawler over two decades in the making, has finally been released and can now be purchased on Steam for $39.99 or your regional equivalent. I guess congratulations are in order for Cleveland Mark Blakemore of Golden Era Games for seeing this project of his through to the end. Here's what he has to say on this momentous occasion:
Grimoire Launched At 9:00 PM on Friday Night in Australia on 4/08/2017

The game is live on the Steam Store now. Time to rest for a couple of minutes before going to work on my next game. I'm going to take a 30 minute break, get a Whopper and come back. I am thinking of some kind of Japanese romancing sim that takes place in a boarding school with girls who are disfigured but have great inner beauty. I actually wanted to start on that game in 1994 but I got sidetracked onto this Grimwhatchamacallit thingy.
As for Grimoire's IndieGoGo backers, according to an earlier update, they should be receiving their keys shortly:
I have worked harder in the past month than most people will work in their entire adult lives. The game missed August 1st but is in the review queue for Steam, will go live as soon as they confirm it. Steam keys will be sent out to all backers on IndieGoGo at that time.
And if, for some reason, you don't know what Grimoire is all about, here's a short description:
After more than 20 years of development, the greatest roleplaying game of them all is finally ready for release! Grimoire is an homage to the classic dungeon blobbers and is inspired by Wizardry, Might & Magic, Lands of Lore, Anvil of Dawn, DungeonMaster and the Eye of the Beholder games!

600 hours of play possible in a single game
Lush Colorful 2D Hand Drawn Artwork
Retro style MIDI music and 8 bit sound effects
244+ Maps in the game to explore!
Turn-Based strategic combat
Multiple Beginnings, Multiple Endings
144 context sensitive magic spells
14 races, 15 professions, 50 skills
64 intelligent NPCs with 8000+ Words in Vocabulary
Full Sentence Communication with NPCs
240+ monsters each with special powers and defenses
1000+ items, Carry Containers, Global Party Inventory
30 conditions, from Confusion to Disease & Lycanthropy
Automapping, Autowalking, Autohealing
Global Map Atlas With Position Marker
Quest Journal, Hint Prompting, Help Facility, Mini-Quests
Complex LockPicking Interfaces for Doors & Chests
Challenging Puzzles and Rich Interactive Dungeons
Browsable Character Library for up to 100 characters
Up to 12 Commented Postage Stamped Savegames
Multi-themed GUI and customizable screen layouts