Hits: 1039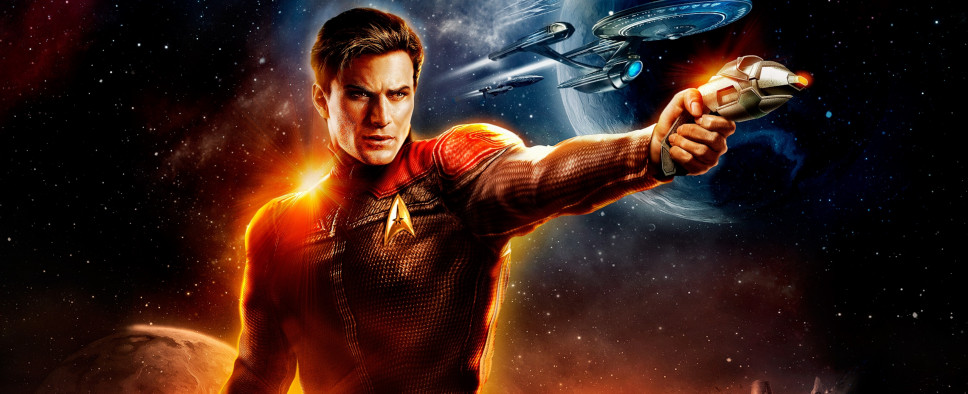 Season 13.5, the latest update for Cryptic Studios' Star Trek Online, is now available on PC. This midseason update introduces a new featured episode, an expansion of the existing Admiralty system, and a new Endeavor System. Here's Steve Ricossa, STO's Executive Producer talking about all the new features:
You can also check out the patch notes that come with the update:
New Features:

New Featured Episode: Brushfire Endeavor System: Ferengi Admiralty Campaign: General:

In an effort to improve performance, cloud-like visual FX from certain powers will no longer be visible if within a minimum distance of identical cloud FX.

All other behavior associated with the powers remain unchanged as in damage, range, debuff stacking, etc as this only changes visuals.
This FX update will affect the following abilities:

Eject Warp Plasma
Vent Theta Radiation
Eject Tetryon Plasma
Eject Metreon Gas
Coolant Ignition
Particle Emission Plasma Torpedo in all firing modes
Na'kuhl Plasma Torpedo
Vent Metreon Laced Plasma
Nadion Saturation Bomb 

Resolved an issue while wearing the 23rd Century Klingon Sleeveless Uniform would cause arms to disappear for most species.
Resolved an issue where windows on the bottom of the Negh'var would be floating if the player used any other wings other than the Negh'var.
Resolved an issue where most of the Kar'Fi model would disappear under certain conditions. 
Resolved an issue where the Heavy Cruiser Refit only had two of four nacelles light up when going to warp.

Improved appearance of Borg console visuals with the Phoenix shuttle holoemitter in Sector Space. 
23rd Century Starfleet characters now have appropriate ground shield FX. 

Systems:

Resolved an issue that caused some Duty Officer Missions to allow Admiralty ships to be slotted. 
Singularity Warp Shadows has been re-designed slightly:

Warp Shadows can now be damaged.
While Warp Shadows are attacking a non-player target, that target is prevented from attacking the warp shadow creator.
Singularity Jump Kinetic damage now scales with the Exotic Particle Generators Skill and Kinetic damage buffs. 

Hold Together:

Resolved some scaling issues with Hold Together.
Resolved an issue that could cause Hold Together to damage the player when flying in reverse.

Resolved an issue that stopped Resilient Power Cells from working on some weapons.
Resolved an issue that caused the effects of the [Pen] and [Run] modifiers to not be shown on item tooltips. 
Changed Fire On My Mark stealth debuff values to be more in line with original design intentions. 
"Sabotage Romulan Resupply Base" Duty Officer Assignment is now "Sabotage Tal Shiar Resupply Base".
Resolved an issue with Medic2 Duty Officers that was preventing them from being slotted into Active Space.
Resolved an issue that caused the damage of Hyperonic Radiation to scale more aggressively than intended.
Resolved an issue that was preventing the Miradorn Raider from gaining damage immunity when using Pilot Maneuvers. 
Added a missing engine trail to the Romulan Vastam Tactical Command Warbird.
Resolved an issue where the Competitive Wargames shield procs could be activated by Damage-over-Time effects.
Resolved an issue that caused the Status Specialist Bridge Officer Trait to display an incorrect region icon.
Resolved an issue that caused the Damage over Time from the Crystal Radiation Projector to not scale properly with the player's damage buffs. 
The Missionpod section of the Arbiter Battlecruiser will now de-activate its ablative armor when not in combat. 

UI:

Power Tray Updates:

Added support for up to 10 rows or columns to the space power trays.
Added support for rotating both power trays by 90 degrees and for two horizontal trays or two vertical trays.
The space power tray settings will now be hidden when clicking outside of the buttons.
The space power tray settings now indicate which settings are active.
Added a separate option to toggle the "Fire All" buttons independent of how many tray rows there are.

If a single tray row is selected, then it will only show "Fire All Weapons".
The "Fire All" buttons are only available for horizontal trays.

Resolved an issue where unlocking a trait would not allow it to be slotted until after moving to a different map.
Resolved an issue that caused the Team Invite window to not disappear while auto-teamed.
Resolved an issue where the Icons in the power menu would not update if the player added or removed a power with the power menu open.
Resolved an issue where swapping between Bridge Officer skills would briefly load up the captain skills window.
Resolved an issue where pressing the Game Menu button would not immediately open the window.

Content:

Echoes of Light: Core sampling of the second comet is no longer timed, but instead completes as soon as the player has collected enough material.
Fluid Dynamics:

Adjusted allied ships so that they should move quickly to aid player when engaging the Borg.
Borg command diamond should no longer flee at high speed.

Dragon's Deceit: Resolved an issue that sometimes caused Galik to be stuck under the ground.
Resolved an issue where the Core Assault Advanced rewards listed that it rewarded Iconian Marks instead of Fleet Marks.

Known Issues:

The loadout slot options will appear as if nothing is selected after selecting one and transitioning to a map.

This does not affect the positions of slotted powers from the loadout.