Hits: 1399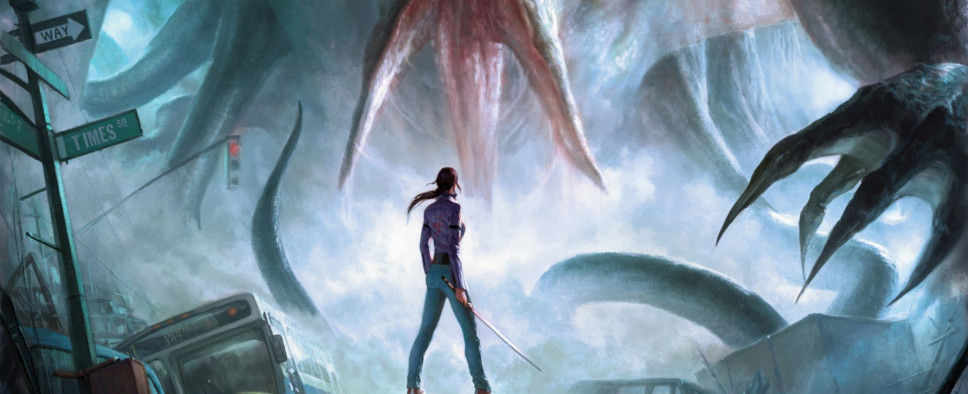 After a rather shaky launch, plagued with prolonged periods of downtime and the poor reception of the F2P elements, Funcom's Secret World Legends seems to be moving in the right direction. First of all, from what I gather the servers are now stable, and as compensation for the hassle during the initial launch all players who had an active account prior to June 29th are eligible for a number of rewards. Important to note, these rewards have to be claimed before July 7th. Here's what they are:
25 AP
25 SP
10,000 Marks of Favour
4,000 Anima Shards
Superior (Blue) Talisman Fusion Catalyst

Also, due to an issue with AP and SP caps we will be temporarily increasing the caps from 50 to 150. This will remain in effect until we fix a bug that can cause AP and SP to reset to the current cap (in this case, 150). In the meantime, don't go above the 150 cap!
And apart from that, with the upcoming 2.0.1 update, a number of changes are coming to the game. These changes are aiming to create a more enjoyable user experience by providing more inventory space, better rewards in dungeons, and more. Here's the gist of it:
I'm excited to bring you the update notes for next week's patch. Update 2.0.1 introduces the Elite Dungeon system. These dungeons will have 10 difficulty levels, simply titled "Elite 1" through "Elite 10". Each difficulty will increase the challenge of the dungeon as well as the loot that can be gained. We will have more information about the Elite Dungeons early next week!

In addition to Elite Dungeons, we have also implemented many changes aimed at new players; monetization, loot rewards, and the Patron system. We have been reading feedback you have been giving us in game, on reddit, Discord, and across social media. This patch will address problem areas players encounter in game. This is the first of many. The team is committed to delivering an amazing online experience to all of you!

Patron Changes

We are improving Patron Benefits for you! The first major change you will notice is that you will receive double the amount of AP and SP from experience earned. This won't double AP nor SP from special events, compensation rewards, nor direct purchases. Additionally Marks of Favour Patrons receive from Challenges will be increased by 20%, allowing you to earn up to 12,000 Marks of Favour each day through Challenges. Finally, Patrons can now Teleport for free in addition to being able to Anima Leap for free!

Dungeon Loot Changes

You said you don't feel rewarded when opening dungeon drops. So, we are changing how loot works! When you are in a story dungeon, crates will now have a greatly increased chance to reward Extraordinary talismans and weapons instead of Distillates. Elite Dungeon crates will reward both a normal piece of loot AND a Distillate! Rare crates now have a significantly increased chance to spawn after a boss is killed. Rare crates and Elite crates both award a Distillate and an Extraordinary item.

Also, dungeons will now award XP at the end of each run. The final mission report has an XP reward to help get you progress towards that next level. We are also introducing a First Dungeon of the Day system that always awards an Extraordinary weapon or talisman.

Feedback Changes

We are also making some changes to improve the quality of life of our players. We are increasing the base inventory size of all characters from 25 to 35. This is will be retroactive so your inventory will be 10 larger than whatever it was before the patch!

The price for Sprint 2 and for your first weapon unlock will be drastically decreased after the patch. We want a new player to be able to buy Sprint 2 and a new weapon page their first day. We are also merging the purchase of Active and Passive pages for Weapons. You will unlock both of them at the same time (for the price that a single page would have cost). For players that have half of a weapon unlocked you will automatically receive the corresponding Active or Passive page.

For those of you that already reached level 50 we are increasing the rate that you gain AP and SP. It was definitely too slow and grindy. In addition we are removing the Mark of Favour cost for attaching glyphs and signets.
And here's an excerpt from the 2.0.1 patch notes:
GENERAL

Players who completed achievements The Buzz, or The Unseen in The Secret World now see these under Eternal Echoes.
Little Lion, Trippy Wisp, and Loyal Hound may now be deleted or consumed even when the pet is already owned. This addresses an issue where these items got stuck for legacy players who transferred these pets from The Secret World.
Added Surgical gloves, blue and Surgical gloves, white to the Agartha Achievement Vendor.
Made all the Achievement Vendor clothing items auto-consume on purchase.
Added the Snowball toss, Nassir's Groovy Gun, and Shoes of Synchronicity to the Agartha Achievement Vendor.
It is no longer possible to meet-up into the Mining Museum Basement.
Updated a number of Interaction UIs to more accurately represent what the player is doing.
Adjusted the distribution of rewards for Lair missions.
Trainers now interrupt themselves when the player picks up the phone
Fixed an issue that could cause the mouse cursor to disappear during character creation.
You can now search for weapons on the Auction based on their attachment (Energy, Restoration, etc).
Changed the visuals on the ability bar so that the potion and gadget icons are clearer.
Updated the shotgun weapon UI

GAMEPLAY

Resurrection Joe and Ttsahthat, Lord of Mucus have had their level and power adjusted to intended values.
The vampire ability Field Transfusion will now Root instead of Stun to allow some counter play.
Resolved an issue with some fist DoTs overwriting each other.
Reload animations for shotgun should now always display your shotgun when playing.
Fixed a case where the Sanguine Wendigo could vaporize before the chase had finished during the mission Rolls Downhill.
Added a fallback for cases where the Sanguine Wendigo is invulnerable during the final fight of Rolls Downhill.
Fixed the waypoint to enter the sewers being wrong during Tier 5 of Dawning of an Endless night.
The mission giver for the Tyler Freeborn chain now properly appears on the main map.
The Cult Leader now provides mission updates in an area, instead of only to those who hit him during They Never Stop Coming.
The phone now displays the full conversation for English players during the mission Black Sun, Red Sand.
Dying to Carter's Prom Night now provides a helpful reminder about the ward during Carter Unleashed.
The first pumpkin patch should no longer have invisible wisps during Jack's Back.
The same Headlamp is now used for all missions requiring one.
Fixed a case where it was possible to become stuck after crashing out of the instance for End Game.
Fixed a case where it was possible to become stuck after crashing out of the instance for Total Eclipse.