Hits: 1659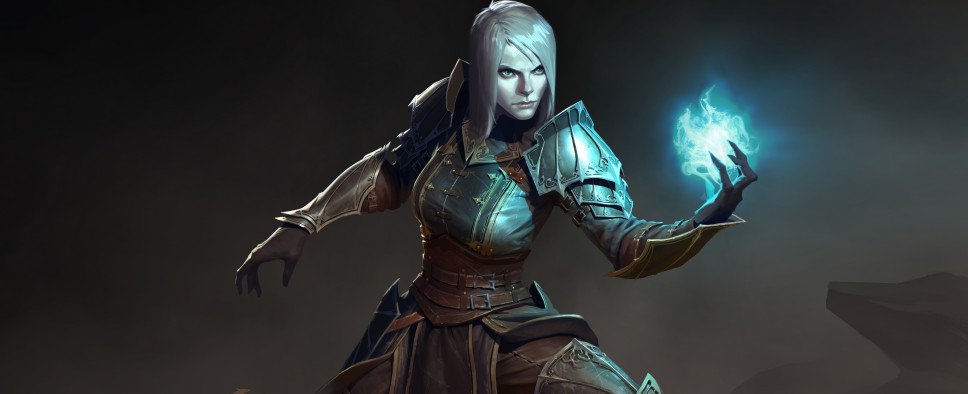 this new interview with senior producers Travis Day and Rob Foote on PC Gamer should do the trick.
It's a cool way to refresh the entire game, a character class, for a game like Diablo where skills are so important—how do you think the game plays differently with the Necromancer as opposed to the other classes?

Travis Day: I think it's pretty robust. Really one of goals, setting out early was to make sure that we had as many different gameplay styles represented as possible, and that they all felt meaningfully different—so the four sets are sort of the... the class sets, we sort of reinforce that with.

We've got the Pets set where it's all about commanding your skeletons and your army of the dead, there's the melee-focused set which is not explicitly melee, but it's very close range like getting into the thick of things and using your Nova skills and your Grim Scythe. Then there's the Blood set which is just focused on the blood-themed skills, using your health to cast these really powerful, destructive magics, and then we have the Plague set, which is really focused on using Corpse skills and Bone Sphere—which is also sort of a throwback to Diablo 2.

So I think we've got a really diverse line-up. I think that there's a lot of different ways to build your Necromancer, so I don't really know what people will end up doing themselves. I'm going to use probably the melee set, but then I know a lot of people in general have loved the Pet set too, and I think everyone's just really excited to get it into the hands of the players next week and to see what they think.

If that wasn't enough, we already have two sets of impressions to read through, starting with Eurogamer:
Based on the beta, much more committed players than me have declared themselves broadly satisfied by the Necromancer; it currently has two viable endgame builds, apparently, which is could be better but is just about good enough, and certainly offers plenty for the community to get their teeth into. Charging £13 for just the class and little else might seem steep from an outside perspective, but in Diablo 3 the classes are the only content that really matters. Besides, Blizzard are the unmatched virtuosos of character class design, unfailingly offering interesting, layered and high-impact twists on familiar archetypes across all their games. The Necromancer is no different; just another masterclass in a game that can boast several, from a studio that has dozens more to its name.

And then moving on to Destructoid:
It's bittersweet to get the culmination of good role design in a pricey DLC. I'm the kind of person who maxed out every single character in two weeks of Diablo III's launch, then moved into Inferno and Hardcore runs -- also known as the target audience for a character drop. Every time I boot up D3, whether it's for a new season or a new group of friends, I have the option to level up a new Necromancer, and that's going to be invaluable down the line for me. But for everyone else who only dabbles in dungeon crawling, wait for a sale.