Hits: 1581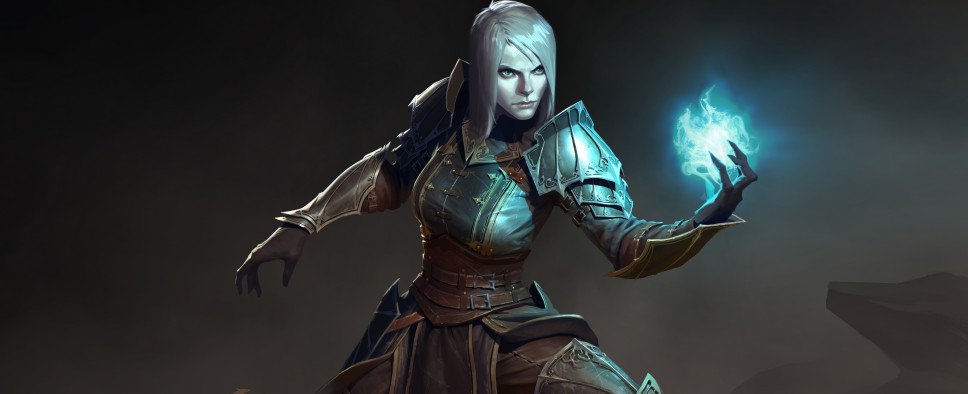 Thanks to this FAQ-filled announcement on the official Diablo III website, we now know that we'll be able to start controlling armies of undead in the action RPG on June 27th, and that it will cost us $14.99 to do so. There are some other digital items in the expansion, too, but there won't be any new content outside of what's coming in the game's v2.6.0 patch. Onward to the "sizzle" trailer:




Followed by the main points from the FAQ:
Q. What is included in the Rise of the Necromancer pack?

A. In addition to full access to the Necromancer class in both Campaign and Adventure modes, the Rise of the Necromancer pack includes additional exclusive digital items:

Non-combat pet
A pair of cosmetic wings
New Necromancer-themed Banner Shape, Sigil, and Accent
Necromancer Portrait Frame
Pennant
Two additional character slots
Two additional stash tabs*
*This item not available on console

Q. What about all the other features coming in Patch 2.6.0?

A. Challenge Rifts, The Shrouded Moors zone, Temple of the Firstborn zone, and the Realms of Fate are all free content—if you own the Reaper of Souls expansion pack, they are available for play without any additional purchases.

Q. When will the pack be available for purchase?

A. The pack will be available for purchase on June 27, 2017, after maintenance has completed in your region.

Note: For PlayStation 4 in Japan, while the patch will be available on the morning of June 27, the Rise of the Necromancer pack and Eternal Collection will not be available until later that evening. Until the product is available, you may encounter an error reading "Product Not Available" during the first 12-hour window of the patch.

Q. How much will the pack cost?

A. The Rise of the Necromancer pack will cost $14.99 USD in North America. For regional pricing, please see your regional Diablo website.