Hits: 1316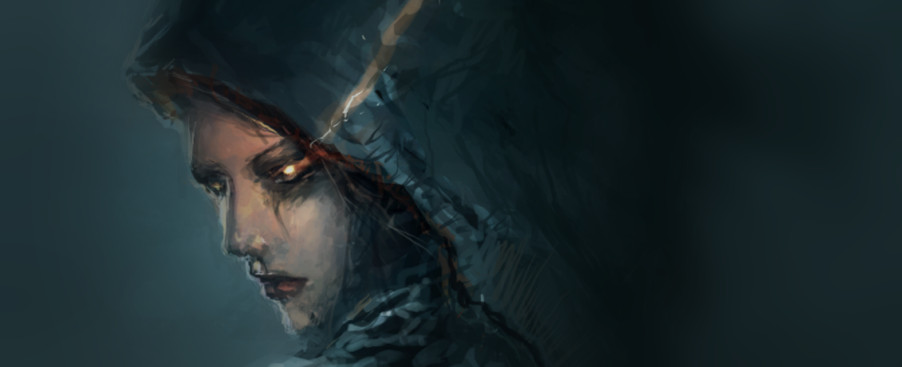 Ash of Gods is a curious indie RPG that nearly slipped under our radar. Created by a Russian studio, AurumDust, it can best be described as a turn-based RPG with some roguelike and visual novel elements, as well as an online component. The game draws its inspirations from The Banner Saga and Darkest Dungeon.

Ash of Gods is currently on Kickstarter and has 11 more days to go with roughly $33,000 pledged out of the initial $75,000 goal. The project description tells the all too familiar story about indie developers working on a passion project and requiring some additional funds to finish what they've started. The current plan is to release the game in Q4 2017.

Here's the intro trailer:
And a few words about the game:
Ash of Gods is a mix between a roguelike role-playing visual novel and an online turn-based strategy game. It has been heavily inspired by The Banner Saga series, Japanese visual novel games, and the spirit of The Darkest Dungeon. The game is being developed with Unity and will be available on PC first.

What Makes Our Game Unique

You'll constantly need to weigh every dialogue choice, double-think every decision, and manage your limited resources - because your mistake might make any of the characters perish forever. But even your party leader's death will not lead to "game over"!

New approach to tactical strategies.
Smart AI that constantly learns exactly how to defeat you.
PvP and PvE multiplayer modes.

Combat System

We came with a system that is a mix of turn-based tactics and a card game, with a ruleset that features:

No throw of dices (hit/miss chances and the force of the blow/ability)
Many abilities use HP instead of MP and can one-shot the enemy but also put your unit on the brink of death
You may choose: attack in HP or MP.
Collect your own cards deck and use it in battle. Powerful cards awaliable on later rounds of battle.
Asynchronous rounds - small team will begin a new round sooner and get powerful cards earlier.

Story

The world has known seven hundred years of peace. But that peace is about to come to an end. The Feast of the Spring Equinox is in full swing, when the bell in the town hall suddenly begins to ring. Captain Thorn Brenin, the bodyguard Lo Pheng, the scribe Hopper Rouley, and many others, do not know yet that the reapers have returned and intend to drown the entire world in blood so that they may awaken the sleeping gods.
By now, a number of Kickstarter updates have gone up. I'll give you the short version, and you take it from there. Update #1 talks about Ash of Gods coming to Steam Greenlight. Update #2 offers a glimpse of an upcoming Ash of Gods comic book. Update #3 is filled with lore and the history of Terminum, the game's world. Update #4 describes what rotoscoping is and how it will be utilized in Ash of Gods. Update #5 talks about the game's visual style. And Update #6 offers a short story titled The Ense.