Hits: 1165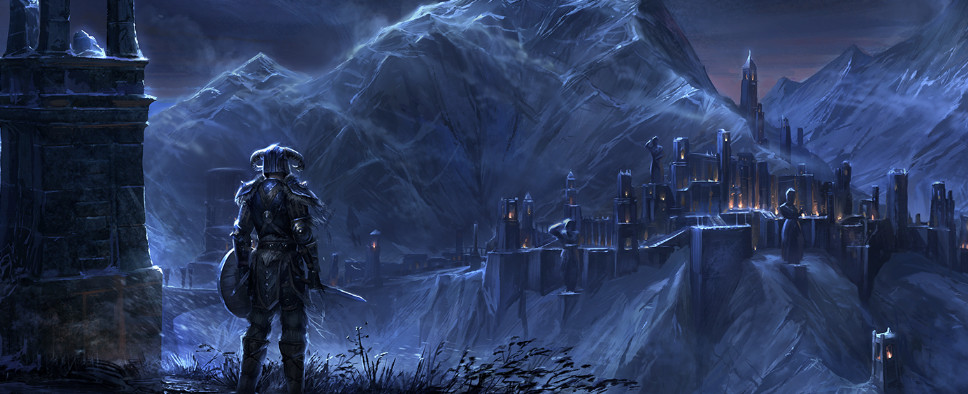 After playing some Oblivion with Ken Rolston on their Twitch channel a few days ago, the folks at Gamasutra bring us a new Elder Scrolls-related livestream. This time, with ZeniMax Online Studios' game director Matt Firor. Here's the VOD:
And an excerpt from Gamasutra's customary accompanying article:
To learn more about why Zenimax Online Studios went for a paid expansion for a game with an upfront pay-to-play cost, we invited ESO game director Matt Firor for a chat on the Gamasutra Twitch channel. You can watch our full conversation above (and see Gamasutra editors Alex Wawro and Bryant Francis go on a passive-aggressive adventure), but if you're on your way to Vvardenfell yourself, here are a few key takeaways from our chat.

Morrowind, built on the back of the One Tamriel update, is meant as an entry point for new players.

When we asked Firor why Zenimax Online Studios would release a paid expansion, he explained that the goal was to create a platform of content that, along with the progression changes made in One Tamriel. Firor described a big shift compared to the older ways he used to work on MMORPGs, where instead of designing content primarily skewed for end-game, veteran players, to being deliberately designed to onboard new players and introduce them to a new setting alongside older plaeyrs.

MMORPGs have changed a lot since Firor got started.

While going over Firor's resume, he pointed out he's basically worked on massively multiplayer RPGs his entire career, and took the time to share some of his observations on how working on these kind of games has changed since his time on Dark Age of Camelot.

Insights into the design behind ESO's server system

Firori was able to break down the difference between the old way of handling MMO servers, and the motivation behind trying to get everyone playing in one server space and relying on instancing to keep the crowds of players from overlapping with each other. Fundamentally he says, it's about removing a set of hard choices from players that existed in ye old days of RP servers, PVP servers, and servers representing different time zones.