Hits: 2788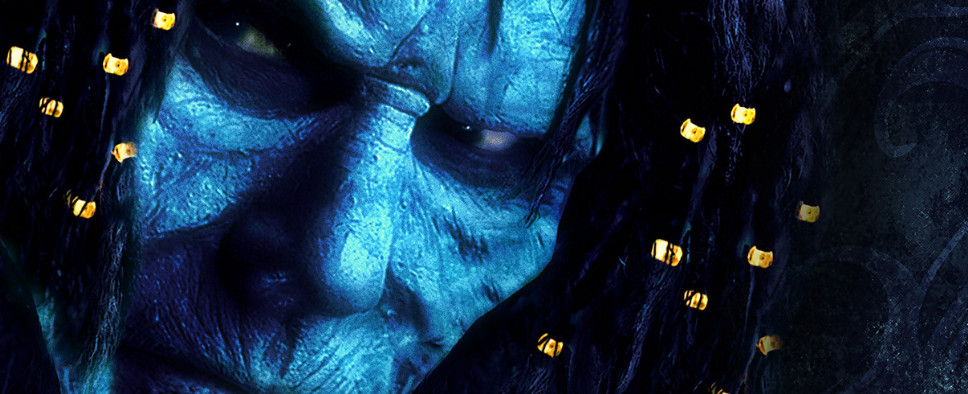 The newest entry on Beamdog's developer blog presents the 3.1.3 patch for Planescape: Torment Enhanced Edition that focuses on bug fixing, and outlines Beamdog's plans for the near future.

Here's what you can look forward to:
Our team of translators have already started work on PST:EE in multiple languages including Czech, Ukrainian, Italian, and more! Because these are volunteer-driven projects, we do not currently have a release date for any new languages. The new Beamdog Localization Coordinator is currently assessing each of our translation projects on our other Enhanced Edition titles and as projects are completed, we'll add them to upcoming patches.

Our fans on iOS will be pleased to hear that we're aware of the notification you've all been seeing regarding 32-bit applications and can rest assured that we will have all of our Enhanced Edition games upgraded to 64-bit as part of our 2.4 patch series. The Beamdog team has already started on the 64 bit update for Baldur's Gate: Enhanced Edition and Baldur's Gate II: Enhanced Edition, and plans to address the same issue on Icewind Dale: Enhanced Edition afterwards. Expect to see more details on these iOS patches later this summer.

Once the 2.4 patch series has been completed, we will bring those improvements to desktop and Android versions of BG:EE, BGII:EE, and IWD:EE alongside more bug fixes and feature requests submitted by the community, including Steam achievements for Icewind Dale: Enhanced Edition.

As we get further into development, fans who own Enhanced Edition games on Beamdog will be able to opt into available betas through the Beamdog Client. Beta availability will be announced on all of our social channels, so stay tuned!
And now for the patch notes:
Features Added

64 bit Linux support
[Tablet-only] Additional font scaling range for graphics options

Bug Fixes
General

Cranium Rats spawn in fight with Many-as-One
Missing gate guard added back to the Foundry
Drusilla now realizes Ignus has been freed
Vrischika will now purchase the Portal Lens
Mantuok does not appear again after he is dead
Bonus Hit Points from CON continue to be granted after level 10
The Rearrange Party feature now works as it did in the original game
The "Linear scaling" box now controls linear scaling consistently whether using DirectX or OpenGL
"Eye" items with alignment restrictions no longer grant the player passive benefits when they shouldn't
Exceptional strength 18/01 no longer shows as 18/1
Ravel's cutscene with TTO no longer stops before the end
Changing character class in an area now does not cause portal triggers to cancel out
The game does not end if TNO is killed in the Smoldering Corpse bar
Zoom Lock should no longer distort cinematic spells
The "Lost Item" feedback message now appears when TNO loses an item
Cutscenes return camera to the level of zoom they started in
Turning off "Critical Hit Screen Shake" in the baldur.lua file disables screen shake during critical hits
Right clicking joinable NPCs no longer produces selection sounds
Voice actor names have been corrected in the credits
Added default names to save games
The party can now get to the Pillar of Skulls when using single file formation
Dialogue about breaking out of prison does not happen if party isn't imprisoned
The GUI returns after Ravels death
Fixed Pestle Kiln's missing textures
PST:EE supports loading M_*.lua files
Smooth Area Transitions should no longer reduces voice volume when arriving in a new area
Fixed the Lock View on Character tooltip so it does not overlap the button/arrow

Gameplay

Casting Chromatic Orb at night no longer leaves the screen green
Ice Knife's THAC0 penalty is now temporary
The level of zoom in the Shattered Crypt does not affect Lesser Vargouilles' spawning
Infernal Shield cannot be dispelled by quickload anymore
The Fog of War now reappears after Abyssal Fury is cast and the victim fails their saving throw
Stygian Ice Storm visuals have been fixed
Tricha in the Curst pit fight now runs
Silhouettes no longer appear during cutscene spells
Guardian Mantle does not last forever anymore
Morte's Litany of Curses now gets harder to resist as he learns new taunts
Using Guard should set the party to guard an area does not toggle the draw selection button anymore

Steam

Expanded the description for the Enable Cloud Saves option
The "Closing the Circle" achievement description in Korean typo has been fixed
The "N'joi Ts'Cai'Sotex" achievement now always fires when joining Chaosmen

Android-only

The "How to play" page 4 arrow indicators have been swapped and now point to the correct button
Casting Abyssal Fury no longer freezes the game
Fixed a bug causing a crash on start on the Motorola Xoom MZ604

Localization

[French] Dialog with Fhjull is now fully translated
[French, German] Aegis of Torment description has been fully translated
[French] 'défilement' no longer contains a hyphen
[French] Quell is now translated consistently
[German, French] Fixed dialog errors in Lower Ward quests
[German] Typo fixes
[Korean] Translations suggestions and typo fixes added
[Non-English] Saving using the default name now works