Hits: 1035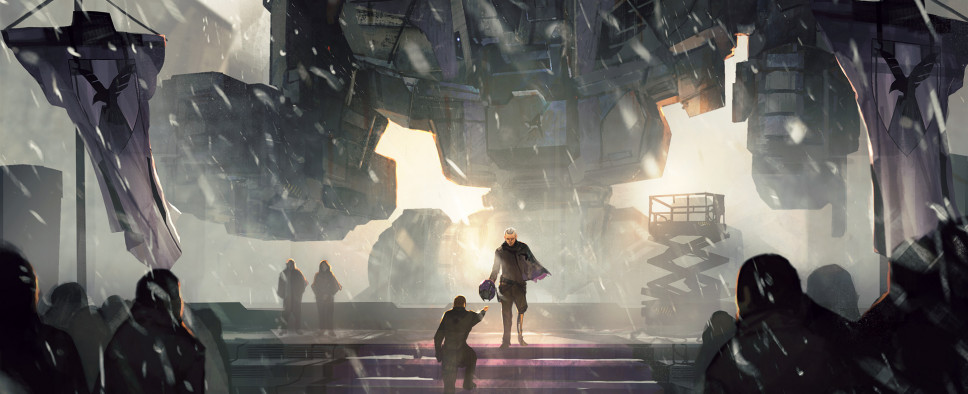 A short Kickstarter update informs us that the Backer Beta for Harebrained Schemes' BattleTech has officially begun. It might take some time for your key to arrive, but when it does, you should receive a notification email from BackerKit.

Here are a couple of paragraphs on how to get started and what you, as a backer, can do to help improve the game:
So How Do I Get Started?!

Instructions for getting your Steam Key from your BackerKit account, downloading the game, and how to play the game are located in your Backer Beta PDF Manual (which you can start studying up on while you're waiting for your notification email from BackerKit to arrive!) Since this isn't the finished game, our Backer Beta does not include an in-game tutorial. You'll likely have way more fun and be able to give us better feedback if you understand how things work, so it's highly recommended that you review the PDF Manual before your first game.

BTW, you can also view the manual in-game at any time by clicking the "Help" button on the Main Menu.

What We Need From You

We hope you enjoy this first taste of our BATTLETECH game and we want to learn from your experiences playing it. So what do we need? MEASURABLE DATA! After EACH battle, you'll get the opportunity to give us your feedback in a short 1-page survey on a variety of topics - controls, audio, AI, maps, tactics, and more - so be sure to take as many surveys as possible.

And plan to fill out the same survey more than once! We fully expect your answers to change over time (that's an important part of the feedback process) so don't skip a survey because you've seen the questions before. This is the best, most helpful way to positively impact the project and help us make the game better for everyone. (Yes, it's even more helpful than reporting bugs.)

The other way to get us your feedback is to join the BATTLETECH Forum. The Backer Beta Discussion sub-forum is the place where you can expand on your experiences playing the game and share your constructive criticism with others. While the dev team won't respond to feedback or engage in debates, we'll definitely be reading and learning from your conversations.
Important to note that the Beta currently contains singleplayer Skirmish mode only, as explained in the previous Kickstarter update.