Hits: 1288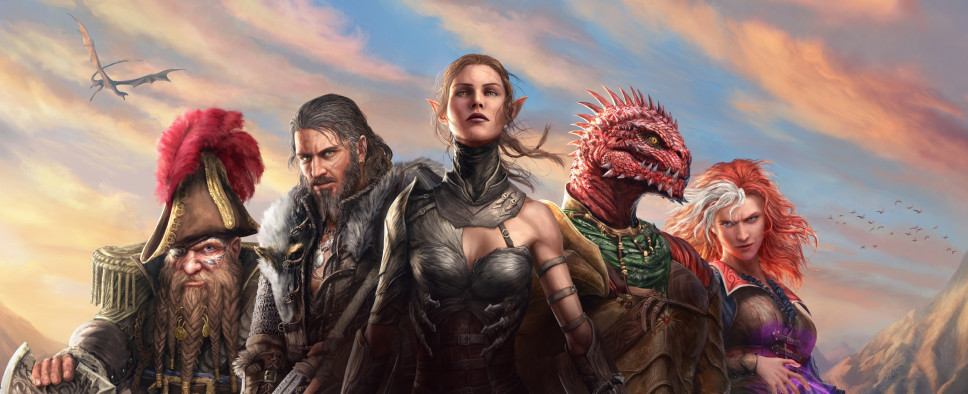 Kickstarter Update #37) to officially release Divinity: Original Sin II just a week before it begins, on September 14th. There's also the buzz surrounding the game's latest patch (v3.0.76.796), which introduces The Lady Vengeance ship, debuts the companion relationship system, adds a handful of new skills, pits us against a kraken, and more.

I'll let Swen tell you all about the patch and the release date in the accompanying video:



And then you can read on for the full press release:
Divinity: Original Sin 2 to Launch on September 14, 2017

Larian Studio's Highly Anticipated RPG Will Be Released This Fall

GHENT, Belgium - May 24, 2017 - Larian Studios has announced that Divinity: Original Sin 2 will launch on September 14, 2017. Much larger than its highly-awarded predecessor, Divinity: Original Sin, the game gives players tabletop RPG-like freedom to complete quests and explore a world like no other. Divinity: Original Sin 2's critically celebrated Game Master and PvP modes will also be available at launch, giving players a toolbox to create their own tabletop-style adventures, as well as arenas where they can compete in strategic multiplayer combat against each other.

Players can already purchase Divinity: Original Sin 2 on Steam for $44.99 and play the game's first act in Early Access here: http://store.steampowered.com/app/435150/Divinity_Original_Sin_2/

To celebrate this announcement, Larian Studios is releasing a new Early Access patch, featuring two never-before-seen areas and a new companion relationship system. Character creation and crafting have also undergone a serious transformation, and players will finally have a first glimpse of the upcoming new origin story, a pirate dwarf named Beast.

Divinity: Original Sin 2 promises a darker and more expansive story than its predecessor. Set a thousand years after the original, Divinity: Original Sin 2 puts players in the role of a renegade user of forbidden magic. Our heroes will decide who will be the next god of Rivellon and what that god will do with its powers.

Divinity: Original Sin 2 expands on the player freedom that made 2014's Divinity: Original Sin so much fun. Divinity: Original Sin 2 features five playable races and a new tag system that lets players shape the background and motivations of their characters, from noble elven cannibals to swarthy dwarven outlaws. Each choice you make shapes the world, impacting how you complete quests, solve problems, and build relationships - go anywhere, take anything, and kill anyone, but be careful of the repercussions!

Divinity: Original Sin 2 breaks new ground in what players expect from role playing in their RPGs, featuring 4-player co-op through which players can compete or cooperate to reach their goals. The new relationship system provides more nuance to character interactions, as individuals will have their own objectives and priorities based on their background and race. Whether you choose to balance your party's individual goals for the greater good or fight to make sure you always get your way, character relationships play a major role in determining how players advance through the world.

Tactical combat returns in Divinity: Original Sin 2, with even more elemental interactions and powerful skills opening up new strategic considerations. Divinity: Original Sin 2 introduces a new spellcrafting system that lets players combine spells to create powerful and unexpected results. New combat skills give the less magically-inclined plenty of strategic options to influence the fight. Also, for the first time in a Divinity RPG, it is possible to challenge other players to PvP combat in demanding arena battles.