Hits: 1513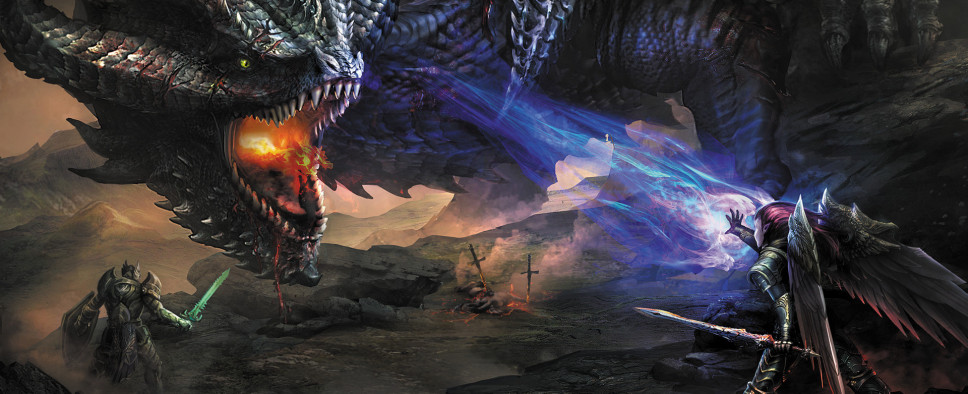 Low Magic Studios released an aptly named role-playing title called Low Magic Age on Steam Early Access. The game takes a turn- and party-based approach with tactical combat and mechanics that are based on an "evolved" version of Wizards of the Coast's Open Game License system.

A quick look at the six pages of updates since it debuted reveals that the game was originally offered in Chinese, but has been translated to English and will soon feature some ambitious enhancements like an overland "adventure mode". Here's the official summary, which ticks quite a few boxes and will most likely make you consider putting down $3.99 for it:
Low Magic Age is a fantasy RPG that focused on turn-based party-based tactical combat. Field of View, Fog of War, Cover, Zone of Control, Charging and Flanking, various and abundant tactical elements are implemented in the combat system of Low Magic Age.

The game rules are evolved from the Open Game License (OGL), the set of rules based on the pen-n-paper version of fantasy role-playing games of all time, made by Wizards of the Coast.

Normally, you'll create and customize a small party of 4~6 characters: choosing from multiple races, classes, dozens of feats and spells, or choosing a character template directly. And then fight with all kinds of monsters!

Features:

Inherited from classic game rules: Evolved from historic pen-and-paper game rules, plus well designed information display UI, clear prompt of hit percent and damage range, help players to learn and immerse in the fantasy world. The innovative combat system, flanking, charging, full-attack, etc., various circumstance bonuses bring more meaningful tactics selections.

Classical fantasy monsters: 7 categories, 100+ classical fantasy monsters. Goblins, trolls, giant ants, basilisks and much much more. Different monsters need different strategies and tactics to defeat.

Tons of equipment and wondrous items: 60+ common items, 90+ wondrous items, 80+ enchantments. Slashing, piercing and bludgeoning, different weapons against different monsters. Gloves of Dexterity, Counterstrike Bracers, Ring of Regeneration, Belt of Magnificence, Cloak of Thorns, Elemental Gem, collecting powerful magical artifacts to create the hero character in your mind.

Well designed skills and spells: Fighters own a variety of martial arts movements, not only basic attacks. All of the arcane spells and divine spells of caster classes are greatly improved, too.

About graphics similarity with another game ToME4:

We purchased and used a tileset of monsters/items from the Norwegian artist Raymond E. Gaustadnes (Shockbolt). He made another tileset for ToME4. So, both tilesets share the similar style and a few same tiles.

Thanks to the Open Gaming License (OGL) from Wizards of the Coast:

It has been stated explicitly by Wizards of the Coast that anyone can make a computer game using the open game content under the terms of the OGL. The OGL can be viewed on the OGL section of their official website, or the help system of this game.

In order to apply a set of rules designed for a pen-and-paper game to a computer game, many rules in the OGL had been adjusted or improved.
Thanks, Justin!