Hits: 1082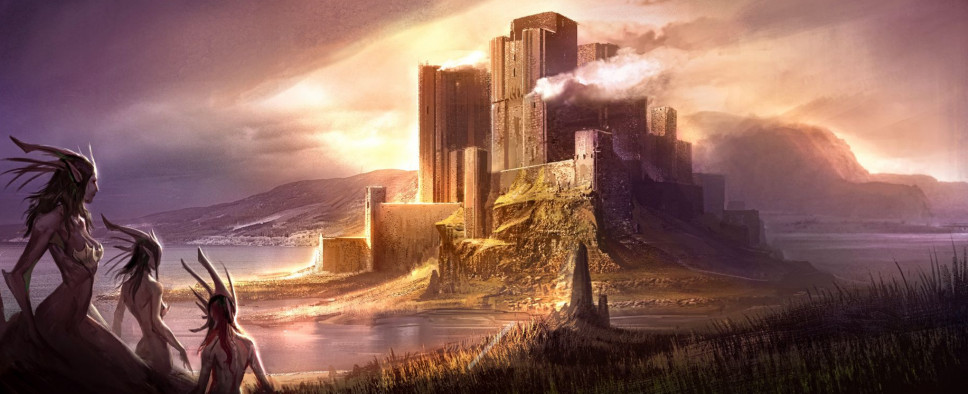 In a new Kickstarter update, InXile's president, Matt Findley, provides a tentative release date for the game. Right now it's on track to be released somewhere in 2018. Check it out:
The Bard's Tale IV Production Update

inXile president Matt Findley here. Many of you have reached out to ask, so we want to take this opportunity to confirm that The Bard's Tale IV will be releasing in 2018. Thanks, too, to our work on The Mage's Tale, we have increased the visual scope of the game in ways that we could not have with just the Kickstarter. With everything now in place, it is simply a matter of taking the time to make the game right, make sure we implement all the stretch goals and backer content, and hit the level of detail we want. The world of Caith is a beautiful one in both sight and sound, and we want our approach to capture that.
Additionally, InXile now has a new community manager in Paul Marzagalli. He offers the backers a chance to participate in an online survey and voice their preferences/ideas. A few words about it:
With The Bard's Tale IV, inXile is bringing back an iconic franchise for old fans and a new generation. In getting to know our backers and the greater inXile community, I put together a survey to help me understand where you are coming from as a RPG fan. This survey isn't something that I will be sharing publicly, rather it is to help me better identify who our Bard's Tale IV backers are and what they like in a Bard's Tale game. This will help us with development not just of The Bard's Tale IV, but with how we consider and develop future projects!

[...]

The survey is brief and it is your chance to talk directly to the game devs and let us know what you think. The more of you who participate, the merrier, much like a bard's sing-a-long! Thank you in advance for your help and thanks to everyone for supporting The Bard's Tale IV!
Finally, the update showcases the progress on the $550 tier physical Reliquary Boxes, and offers a final chance to pledge to the project:
Over the past few weeks, we have begun the process of gathering and implementing our in-game backer rewards - that means backer NPCs, items, puzzles, etc. If you backed us at one of the following reward tiers, and haven't heard from us yet, please let us know by writing us by email at support[at]inxile.net, or sending in a ticket at our Help Center.

$350 - Loreteller (write an item description)
$750 - Relic Crafter (create an item)
$750 - Puzzle Master (design a puzzle)
$1,000 - Sagateller (design an NPC)
$1,200 - Til Death Do Us Part (design an NPC couple)
$2,000 - Musician's Tier (design a song)
$5000 & $10,000 - Be a Barfly & Exclusive Reveler's Festival (3D model you as an NPC, design an item)

As part of this process, we need to close off the tiers that contain these in-game backer rewards - that is the $350 tier, and every tier $750 and up. We will be closing these at the end of this month. If you haven't backed and wanted to be a part of the game, or have backed but were thinking of upgrading, this is the time to make your move!