Hits: 780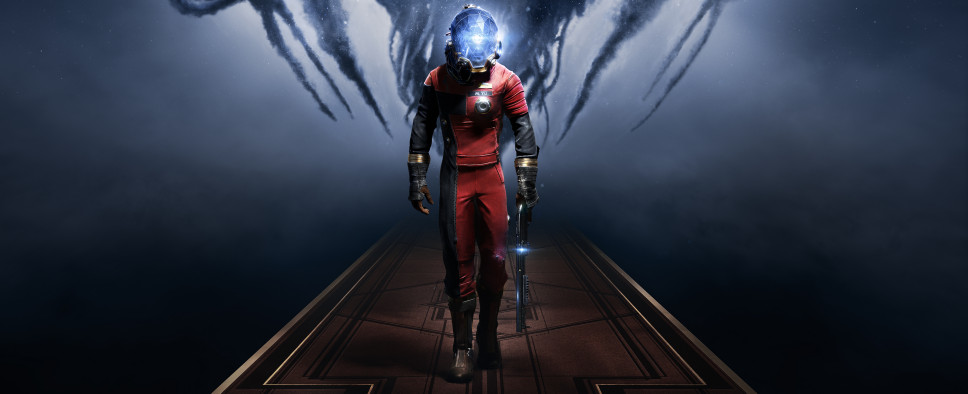 Arkane Studios' sort-of spiritual successor to System Shock, Prey, that has just about nothing in common with the game by the same name from 2006, is out today. The game is priced at $59.99 and is available on Steam, PlayStation 4, and Xbox One.

Here's a short description:
The alien forces have escaped containment, so step into your TranStar uniform, board Talos I, and prepare to fight the invasion.

"Prey is set in an immersive world that layers in shooter and RPG elements. Players can craft their own playstyle based on gameplay choices, while incorporating alien abilities and unique skills," said Creative Director Raphael Colantonio. "We're excited to show off the sci-fi world of Prey to players worldwide."

When you awaken aboard the Talos I space station, you find that you are the key subject of an experiment meant to alter humanity forever – but things have gone terribly wrong. Talos I has been overrun by an alien force that's now hunting down any surviving crew members, including you. As mankind's last hope, fend off the alien infestation armed with the tools found on the station, your wits, weapons, and mind-bending abilities. You must stop the Typhon threat from destroying humanity - should these creatures reach Earth, life as you know it will end. It's up to you to uncover the mysteries of Talos I and safeguard the world from the Typhon threat.
And a feature list:
Sci-fi Thriller
Nothing is as it seems aboard Talos I. As Morgan Yu, set out to unravel the clues you've left behind for yourself, and discover the truth about your past. What role will you play in TranStar's plans, and the mysterious threat ravaging the station?
Singular Setting
Orbiting the Moon, the Talos I space station symbolizes the height of private space enterprise. Explore a lavish craft designed to reflect corporate luxury of the 1960s, and navigate interconnected, non-linear pathways built to hide countless secrets.
Unimaginable Threat
The shadowy extraterrestrial presence infesting Talos I is a living ecology bent on annihilating its prey. It's up to you, one of the last remaining survivors aboard the station, to end the deadly attack of these haunting predators.
Challenge
Customize your gameplay options and difficulty settings for an even more tailored adventure. You can make the experience more challenging (or easier) by changing a myriad of parameters related to stealth, movement and combat.
Play Your Way
Gain alien abilities to develop a distinct combination of powers and upgrade your unique skills. Craft increasingly useful items with the blueprints, gadgets and tools on board the station to overcome dangerous obstacles in your way. Survive unprecedented threats with your wits and ability to improvise.
Only a handful of reviews is available at this point, so expect an extensive roundup a few days down the line.