Hits: 683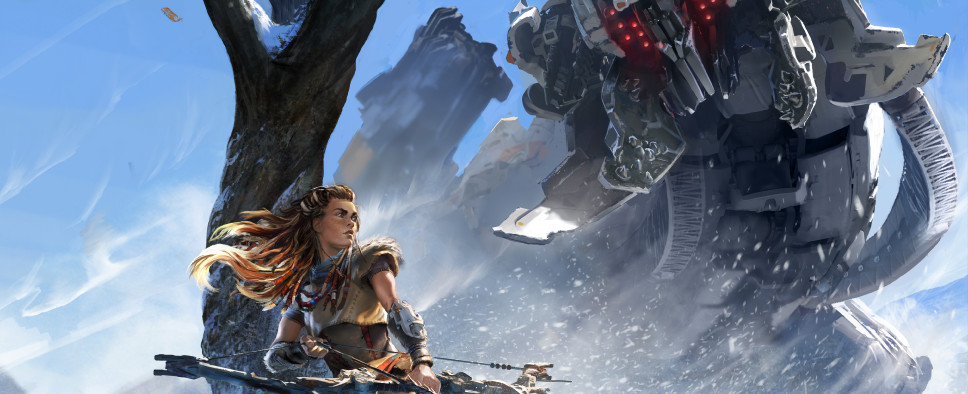 The main focus of the upcoming patch for the PlayStation 4 exclusive, Horizon Zero Dawn, is going to be a new Photo Mode. It does precisely what it says on the tin – allows you to take picturesque photos within the game and make them into greeting cards. I want to be cynical about this, but I just can't. Upon thinking it through, this is a great idea and I wish more games did this.

Apart from that, the patch will fix a bunch of quest triggers and squash some bugs. The full changelog is quite long, so here are the Feature Improvements, to get you started:
Feature Improvements

Improved photo mode with new features

Added poses for Aloy
Added facial expressions for Aloy
Added 3 new filters
Added a "look at the camera" mode for Aloy
Added "greetings from" cards
Improved the camera controls

Added the option to hide Aloy inside settlements while in photo mode.
Added a sell stack option at merchants when double tapping the square icon.
Added filters and a legend to the in game map and the quest map.
Added several new custom HUD options.
Added an additional blue health bar on top of the player's health bar whenever the Shield Weaver Armor is equipped to indicate the amount of extra health points the armor is providing.
Added difficulty setting components to the Shield Weaver Armor's damage protection. On hard mode the armor received a 40% armor reduction, on very hard the armor received a 66.6% reduction.
Added the option to hide headgear for Aloy.
Added the option to categorize and sort your inventory.
Added categories in the crafting menu

Green check mark for categories that are finished
White icon for categories that have recipes that can be crafted
Grey icon for categories that have no recipes that can be crafted

Added the feature in the Sell menu at merchants, you can now press triangle to mark one or more items to sell items quicker.
Added gameplay time to the statistics menu.
Changed the timing of some tutorials that were repeatedly displayed, they are now less frequent.
Added the option to control the x and y axis sensitivity of the camera.
Added Spanish language support for North American copies of the game. Spanish subtitles can now be enabled, and Spanish audio is also now supported via a Spanish VO pack that can be downloaded from the North American PlayStation Store (in the week of 8th May).