Hits: 605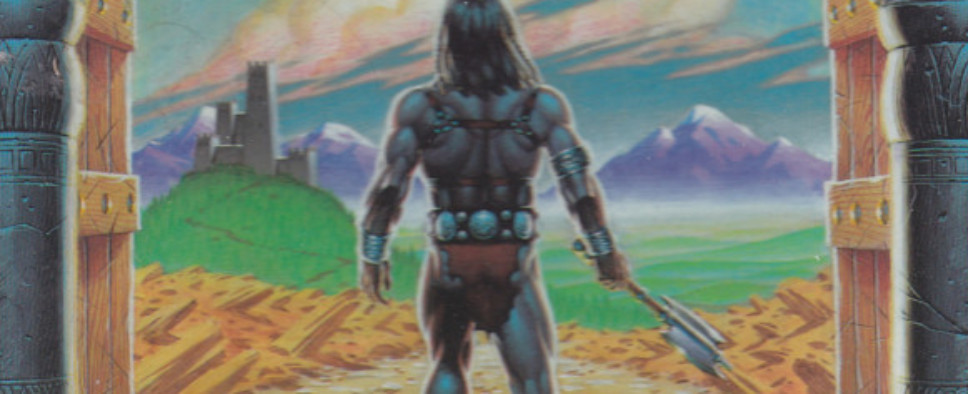 While the primary focus of this Digital Antiquarian entry is to document the evolution of the space combat simulator genre by following the development of Squadron that later evolved into Wingleader, and later still into Wing Commander, that isn't all there is to glean from its contents. We can also read a thing or two about a couple of Origin's lesser known RPG-lite titles, including Times of Lore and Bad Blood. Lots of big names and interesting details in there, so we'll leave you with a healthy sampling:
All thoughts of returning to England had now disappeared. Working from Origin's offices, albeit still as a contracted outside developer rather than an employee, Roberts finished his game, which came to be called Times of Lore. In the course of its development, the game grew considerably in scope and ambition, and, as seemed only appropriate given the company that was to publish it, took on some light CRPG elements as well. In much of this, Roberts was inspired by David Joiner's 1987 action/CRPG The Faery Tale Adventure. American influences aside, though, Times of Lore still fit best of all into the grand British tradition of free-scrolling, free-roaming 8-bit action/adventures, a sub-genre that verged on completely unknown to American computer gamers. Roberts made sure the whole game could fit into the Commodore 64's memory at once to facilitate a cassette-based version for the European market.

Unfortunately, his game got to enjoy only a middling level of sales success in return for all his efforts. As if determined to confirm the conventional wisdom that had caused so many developers to steer clear of them, Origin released Times of Lore almost simultaneously with the Commodore 64 port of Ultima V in 1988, leaving Roberts's game overshadowed by Lord British's latest. And in addition to all the baggage that came with the Origin logo in the United States, Times of Lore suffered all the disadvantages of being a pioneer of sorts in Europe, the first Origin title to be pushed aggressively there via a new European distribution contract with MicroProse. While that market would undoubtedly have understood the game much better had they given it a chance, no one there yet knew what to make of the company whose logo was on the box. Despite its strengths, Times of Lore thus failed to break the pattern that had held true for Origin for so long. It turned into yet another non-Ultima that was also a non-hit.

But whatever the relative disappointments, Times of Lore at least wasn't a flop, and Chris Roberts stayed around as a valued member of the little Origin family. Part of the reason the Origin people wanted to keep him around was simply because they liked him so much. He nursed the same passions for fantasy and science fiction as most of them, with just enough of a skew provided by his British upbringing to make him interesting. And he positively radiated energy and enthusiasm. He's never hard to find in Origin group shots of the time. His face stands out like that of a nerdy cherub — he had never lost his facial baby fat, making him look pudgier in pictures than he was in real life — as he beams his thousand-kilowatt smile at all and sundry. Still, it was hardly his personality alone that made him such a valued colleague; the folks at Origin also came to have a healthy respect for his abilities. Indeed, and as we've already seen in an earlier article, the interface of Times of Lore had a huge influence on that of no less vital an Origin game than Ultima VI.

Alas, Roberts's own next game for Origin would be far less influential. After flirting for a while with the idea of doing a straightforward sequel to Times of Lore, he decided to adapt the engine to an even more action-oriented post-apocalyptic scenario. Roberts's first game for MS-DOS, Bad Blood was created in desultory fits and starts, one of those projects that limps to completion more out of inertia than passion. Released at last in 1990, it was an ugly flop on both sides of the Atlantic. Roberts blames marketplace confusion at least partially for its failure: "People who liked arcade-style games didn't buy it because they thought Bad Blood would be another fantasy-role-play-style game. It was the worst of both worlds, a combination of factors that contributed to its lack of success." In reality, though, the most telling factor of said combination was just that Bad Blood wasn't very good, evincing little of the care that so obviously went into Times of Lore. Reviewers roundly panned it, and buyers gave it a wide berth. Thankfully for Chris Roberts's future in the industry, the game that would make his name was already well along at Origin by the time Bad Blood finally trickled out the door.