Hits: 1005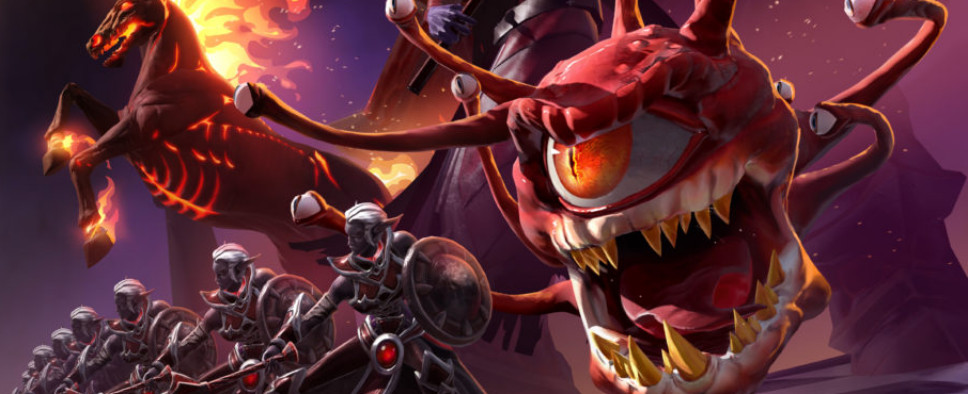 Chess is a truly timeless game. And with the development of new digital technologies, there's been an abundance of ways to play it. Back in the day, things like Battle Chess were quite amusing. Now that VR is getting some traction, Experiment 7 has partnered with Wizards of the Coast to produce Dungeon Chess, a VR chess game with a Dungeons & Dragons aesthetic set to come out later this year. Here's an excerpt from the announcement:
"As huge D&D fans, we're excited to work with Wizards of the Coast on Dungeon Chess," said Experiment 7 Co-founder and Creative Director, Geoffrey Zatkin. "We're using iconic D&D creatures to bring fantasy and wonder to the classic strategy game of chess, while taking great care to stay true to D&D lore, implement robust chess gameplay, and provide a high-quality user experience. We believe this commitment will make Dungeon Chess enjoyable for chess fans, D&D enthusiasts, and the VR community in general."

In Dungeon Chess, players move fire-breathing dragon queens, death-ray blasting beholder rooks and other popular D&D creatures across the board as they engage in classic chess matches. New creatures will be revealed weekly on Experiment 7's social media channels leading up to Dungeon Chess's release.

"Players will be able to experience Dungeon Chess on our Magic Table™ platform," said Experiment 7's Co-founder and Managing Director, Demetri Detsaridis. "Magic Table players can play against real-world friends, other VR users from around the world, or face our custom AI opponents in Dungeon Chess, or other tabletop games. Each game is played in stunning and customizable rooms, like the legendary Yawning Portal tavern. Eventually, they'll even be able to play and chat with users on completely different VR hardware."

"Continuing in our tradition of exploring new platforms and technologies, we are excited to partner with Experiment 7 to bring the brand to life in the virtual game room," said Nathan Stewart, Brand Director for D&D. "Being able to personalize your own space and invite your friends over to enjoy a game of Dungeon Chess is just plain cool. Spicing it up with fantastic animations that bring iconic D&D monsters to life is a bonus."