Hits: 1969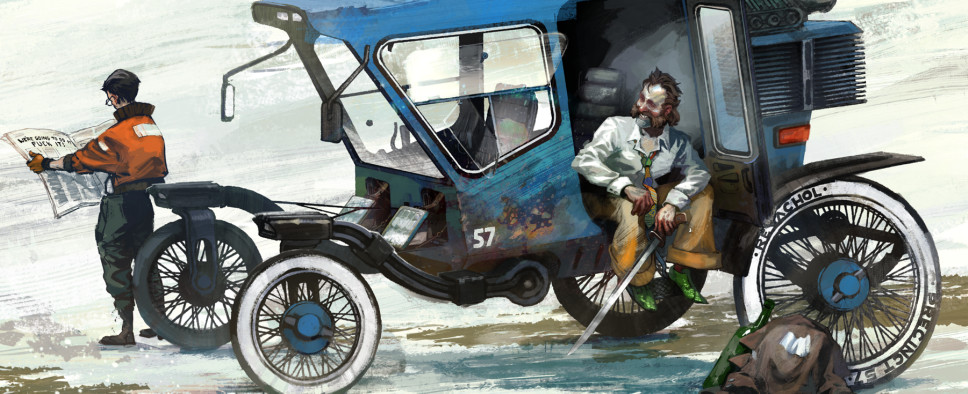 The developer blog for No Truce With The Furies boasts a new, ahem, development: ZA/UM Studio has partnered with Humble Bundle as their new publisher. No Truce With The Furies is one of about half a dozen other titles to receive such a deal from the new publishing initiative. While usually publishers are seen as this big bad, not worrying about the distribution is sure to allow the developers to focus on putting out the best product possible.
So Humble Bundle is now a publisher, and we're "presented by Humble Bundle". This is the red hot piece of news we've kept ourselves from sharing with you for a while now. Since we just got an e-mail saying…

EMBARGO LIFT IS PLANNED FOR FEBRUARY 9. 2017 10.05 PACIFIC NOON TIME

I think it's safe to say the cat is out of the bag. Dear friends, fans of indie and role playing games, here is the cat:

San Francisco, CA February 9, 2017 – Humble Bundle announced the launch of a multi-platform publishing and funding initiative. The starting lineup includes seven games across a range of genres and styles, for PC, console, and mobile platforms.

[...]

Publishing Lead John Polson says, "Since Humble's launch in 2010, we have earned the trust of over 10 million customers across our products. In a time when it's harder than ever for games to find their audience, publishing feels like the next logical step in the services that we can offer to our developer partners."

"All of our games will be 'presented by Humble Bundle,' carrying a seal of quality and curation that fans have come to expect. For each aspect of publishing, developers can choose the services they need, making Humble Bundle a truly modern and adaptable publisher."

There you have it. Now we have a publishing and funding partner to fight the good fight along side us. That is: to bring No Truce With The Furies to you at the end of 2017. It's shaping up to be a real treat for fans of story and roleplaying.