Hits: 1012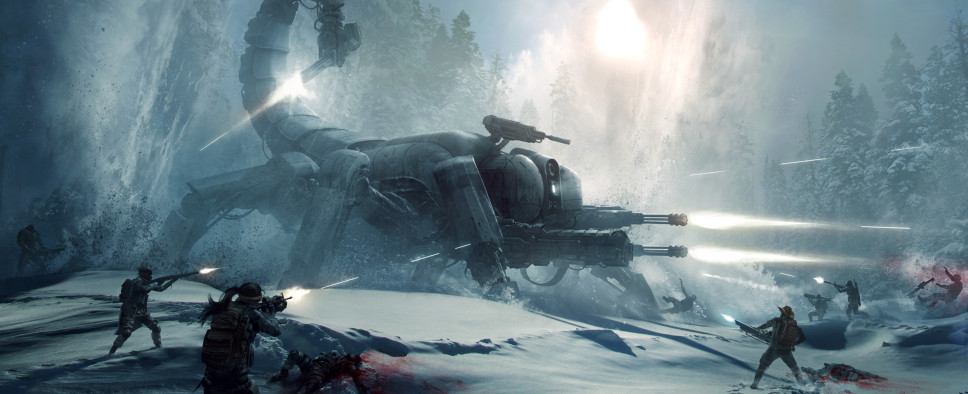 The latest Wasteland 3 status update details what exactly is going on with the development at the moment. The game is currently deep in pre-production and the focus right now is getting the overall storyline just right, as well as building prototypes for the future gameplay systems. As the work on Torment: Tides of Numenera nears its completion, some of the people from that team have been transferred to work on Wasteland 3. An excerpt:
It is time to give you all another status update on Wasteland 3! As we mentioned previously, we are deep in our pre-production phase. We have a set of core team members working to build out the vision for the game. In the coming months we have a set timeline to ensure our future team members will roll onto the project smoothly. Lead Designer George Ziets and the content team are hard at work hammering down the overall storyline, as well as working on area design and coming up with all kinds of quirky characters and companions to populate Colorado.

Beyond area and system designs, a key goal for our pre-production period is to get working prototypes for our internal use. These are focused on major gameplay elements, such as combat, missions, exploration, skill use, and so on. A lot of those designs are heavily rooted in Wasteland 2, which gives us a firm basis in the kind of rich reactivity and systemic depth we want. Our prototype work will focus on answering larger questions about new gameplay elements, such as vehicles, multiplayer, and ice and cold. We showed some of this prototyping work in our crowdfunding campaign, but for pre-production it is essential to create prototypes that explore the riskiest gameplay elements, and this will be our focus in coming months.

Since we now have a good idea of the basics, our humble team has been growing. The art lead on Torment, Charlie Bloomer, has begun work on Wasteland 3, and will be concepting and prototyping scenes to figure out how we can maximize the aesthetic of our unique, wintery setting. Dan Jenkins and Chris Wiedel, engineers who worked on Wasteland 2 and Torment, have started exploring Wasteland 3's programming needs, such as integrating useful code from Wasteland 2 and Torment, as well as investigating our requirements to get multiplayer off the ground.
In addition to this progress report, the update contains InXile's Vision Document for the game that describes the game's core elements and features, and serves as a reminder of the high-level goals throughout production.