Hits: 1402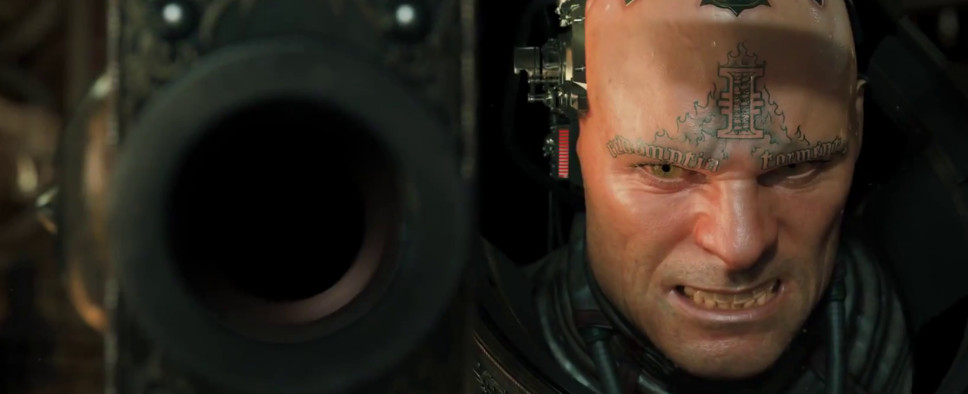 The first of a series of short stories meant to expand on the lore of NeocoreGames' Warhammer 40,000: Inquisitor - Martyr has been released today on the website of the Black Library, a division of Games Workshop. To be precise, what's been released so far is the first part of a four-part novella titled "Above and Beyond", from Áron Németh, which will eventually join a number of other stories that, according to the company, will be known as The Caligari Archivum. 

You can read the full press release embedded below:
Warhammer 40,000: Inquisitor – Martyr Introducing The Caligari Archivum

Budapest, Hungary – December 19, 2016 – NeocoreGames has launched a FREE short story series called The Caligari Archivum to expand the lore of their upcoming Action RPG, Warhammer 40,000: Inquisitor - Martyr.

The Caligari Archivum is a constantly expanding series of short stories and longer novellas in episodic format, written by various authors, all set in the Caligari sector. Above and Beyond is the first of these stories, a novella in four parts about an Inquisitorial investigation where an unexpected turn of events leads to a terrible discovery and proves that nightmares become real on the worlds which had lost the protection of the God-Emperor.

The first episode of Áron Németh's "Above and Beyond" is already available for FREE at Black Library!

Check out the first story here:

Click to read the short story!
Download the eBook for FREE: ePUB or MOBI!

About NeocoreGames

NeocoreGames is an independent video game development company founded in 2005 with its headquarters located in Budapest, Hungary. Best known for The Incredible Adventures of Van Helsing series and Deathtrap and currently working on Warhammer 40,000: Inquisitor - Martyr, the very first Action RPG set in the Warhammer 40,000 universe. NeocoreGames also developed Crusaders: Thy Kingdom Come, The Kings' Crusade and the King Arthur: The Role-playing Wargame series.

About Games Workshop

Games Workshop Group PLC (LSE:GAW.L) is based in Nottingham, UK. Games Workshop designs, manufactures, retails, and distributes its range of Warhammer and Warhammer 40,000 games, miniature soldiers, novels and model kits through more than 400 of its own Hobby centres, the Internet and independent retail channels in more than 50 countries worldwide. More information about Games Workshop can be found at www.games-workshop.com and further details about all of Games Workshop's licensees and their products are at licensing.games-workshop.com .
We will be sure to keep you updated when new short stories are published.