Hits: 1748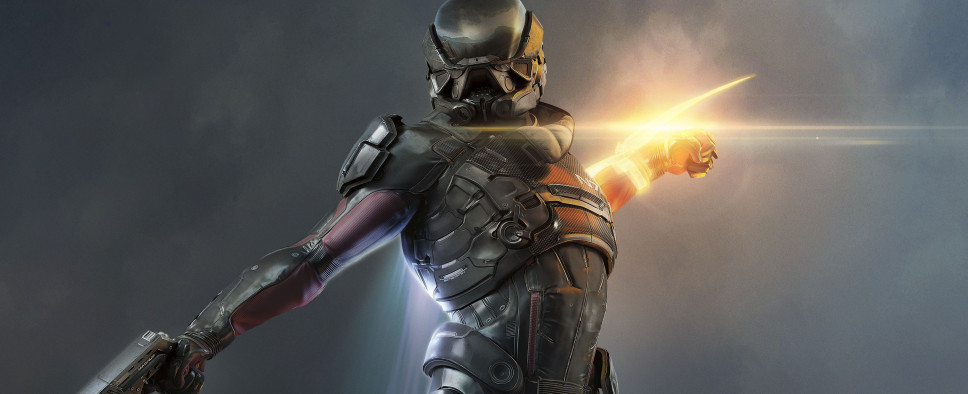 The latest article on Mass Effect: Andromeda to come out of GameInformer's website is a look at the Tempest, the ship that will replace the Normandy for the adventures of the Ryder family in the title. A couple of choice excerpts:
During our trip to BioWare's Montreal studio, we got a limited virtual tour of the Tempest. The team wasn't ready to show off every corner of the ship, but we saw some of the major areas, like the bridge, the galley, the garage, and the Pathfinder's quarters. You can seamlessly travel between these locations, with no loading screens or painfully slow elevators to hold you back.

The bridge will be a more regular destination than it was aboard the Normandy. You still can drop by to talk to the pilot (a salarian), but handling navigation is your most common task there. Instead of going to a galaxy map in the middle of the ship, you stand on the bridge and stare out at the stars in front of you as you select your destinations.

After passing through an elliptical corridor (similar to one seen on the Normandy), you are in the galley. This area has more of an atrium-like feel, with windows offering a nice view and stairs leading up to a seating area on a second level. One of the most conspicuous objects in the galley is a holographic interface that allows Ryder to modify skill-point distribution, which is how you change your abilities between missions.

Farther back is the garage, which is where the Nomad (your Mako-like vehicle) is parked. Any visual customizations that you've made to the vehicle, like its paint job, are visible as you look down on it from the upper part of this tiered area.

The Pathfinder's quarters is Ryder's personal space. BioWare tells us that players will have some control over the décor here, and the room gets more of a moved-in feeling as the game goes on. You might see various mementos in this room, like reflections of your progress in the critical path, or simple souvenirs like a rock.