Hits: 1146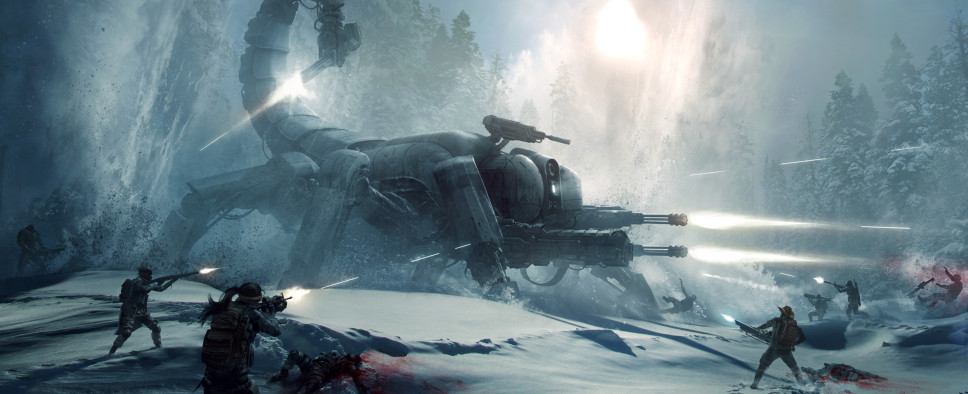 The folks at inXile Entertainment have found time in their busy schedules to give a couple of interviews focusing on Wasteland 3, their upcoming post-apocalyptic sequel that's currently been crowdfunded on Fig.
The switch from Kickstarter to the new platform is the focus of PCGamesN's chat with Brian Fargo. Do note that Fargo is on the advisory board of Fig, so that also is definitely going to color his opinion on the platform:
"I like to think I'm good at knowing what the winds of change are up to," he explains. "And I felt that they were changing as it related to backing things through Kickstarter, at least at the level we were used to."

...

"Everybody was happy to get these genres back going again, because there were some categories that weren't being addressed," says Fargo. "Certainly role-playing games, point and click adventures. People were being denied them, so we were able to step in.

"Flash-forward a couple of years later, between us and Larian and Obsidian, we have isometric RPGs. Now we're in a new world where getting people as excited about things as we did in 2012 and 2013 I knew was going to be more difficult to do."

...

"When I heard about equity crowdfunding I thought, 'Now here's an opportunity to help finance games that will never get tired,'" remembers Fargo. "Because if somebody puts a game through Fig, and everybody who put in their money got a 30%, 40% or 50% return - they're gonna go back for that. Nobody's going to get fatigued from making money."

Meanwhile, USGamer's RPG-focused podcast Axe of the Blood has a long chat with inXile CEO Brian Fargo and VP of development Chris Keenan that starts around 32:30. The interview discusses a wide range of subjects, including multiplayer, the changes to the Ranger HQ, the current RPG landscape, how the Wasteland IP will distinguish itself from Fallout, which is now a direct competitor rather than a spiritual successor, and more. If you're interested in the game, it's definitely an interesting interview.