Hits: 2196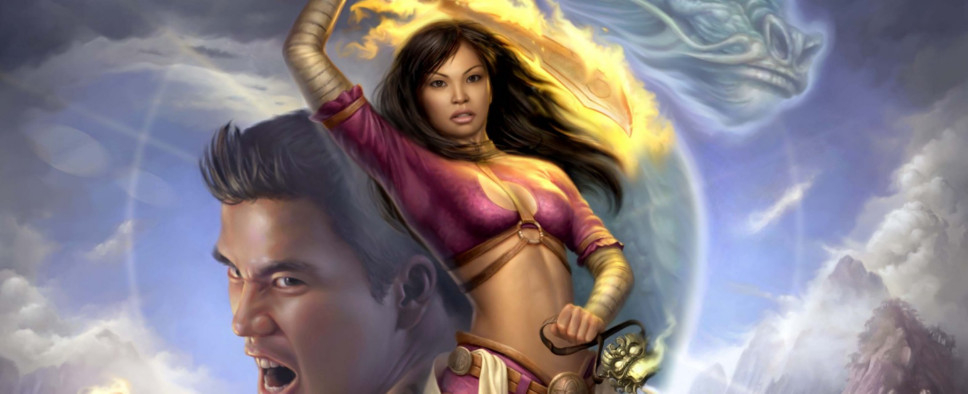 While chances are you already own the title on PC if interested, as the game doesn't have particularly high system requirements in this day and age, you might still want to play Jade Empire on the go. And if you own an iOS phone or tablet, you now can, as a port of the title's Special Edition is available for $9.99 on the App Store.
The port has been done by Aspyr, who have already worked on the mobile version of Knights of the Old Republic and patched its sequel on PC. Based on their track record, it seems unlikely it would be bad. I can't say for sure, though, not having tried it myself.
Here's a quick overview of BioWare's martial arts RPG, for the few of you who've never heard about it:
Jade Empire: Special Edition is an award-winning action RPG from the makers of Dragon Age and Mass Effect. Experience a unique combination of fast paced martial arts action with a gripping, character driven story set in a mythical land. Each decision builds your reputation, changing the course of interactions with other characters and followers. Take the role of a master of martial arts, and recruit followers to your cause in an interactive, living world.

Embark on an epic journey with fascinating characters across a graphically beautiful, fantastic new world inspired by the myths and legends of ancient China. Sinister events upset the peaceful harmony of an isolated martial arts school, drawing you into a story that unfolds with drama, action, and adventure. Detailed followers and other non-player characters enrich the adventure by providing comic relief, rivalries, flirtations, and hostility. Stare in awe at the sweeping views of the lush environments, sheer vertical drops, and overpowering scale that provide the visual backdrop to the story. Confront wild outlaws, evil magicians, demonic incarnations, and other foul villains that protect the Jade Empire's darkest secrets.

Game Features:

• An epic experience with a rich blend of role-playing and exciting real-time combat.
• "Special Edition" version of the game with additional content.
• Elegant touch controls designed from the ground up for a mobile screen.
• Jade Empire: Special Edition for mobile is the full experience, with over 40 hours of gameplay.
• Achievements for the first time!
• Full MFi extended controller support
• A streamlined user interface custom-made for the touch screen helps immerse you in the action and exploration.

Thanks, VG247.