Hits: 2271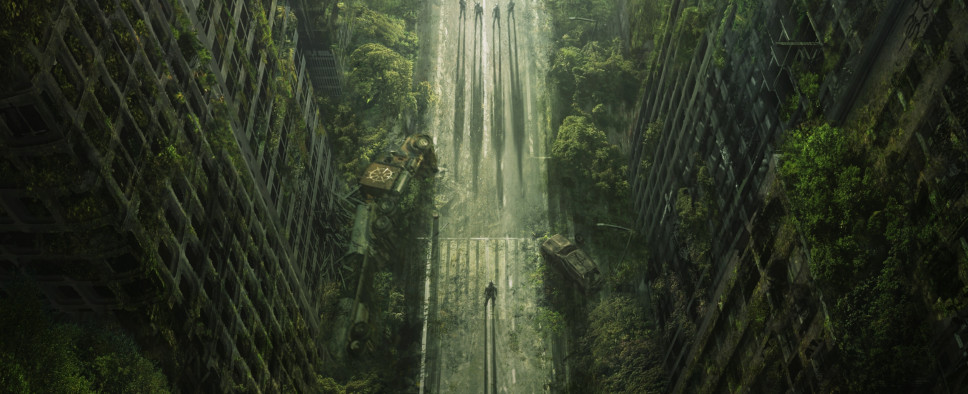 The fig.co crowdfunding campaign for Wasteland 3 has launched today, planning to raise $2.75 million between backers and investors. The title, which will be developed by the same creative team behind Torment: Tides of Numenera (which is apparently very close to release), is planned to bring the Desert Rangers in a new Colorado setting, with multiplayer, deeper systems and revamped graphics. inXile's plan is to release Wasteland 3 on PC (Windows, Mac and Linux), PlayStation 4 and Xbox One.
Here's a look at the video pitch for the title:

And a look at some very early gameplay, that unfortunately doesn't look nearly as good as the screenshots on the campaign's page:

For backers, pledge rewards vary from a basic $33 digital copy ($25 for early birds) all the way up to a $5,000 tier that lets you design your own encounter. However, it's worth noting that the console copies will only be available as an add-on for the price of a full copy of the title. According to inXile, this is necessary because console codes can't be generated for free by the developers like it happens on PC.
A quick look at the features that should make the title stand out from its predecessors:
A party-based role-playing game, with a renewed focus on our trademark complex story reactivity and strategic combat.
By including vehicles, environmental dangers, and a revamped, more fluid action system, we are evolving on Wasteland 2's deep tactical turn-based combat and unique encounter design.
Play by yourself or with a friend in story-driven synchronous or asynchronous multiplayer.
Choices open up (or close off) mission opportunities, areas to explore, story arcs, and lots of other content.
Your Ranger Base is a core part of the experience. As you help the local people and establish a reputation in Colorado, quests and narrative will force you to make decisions on how to lead.
The game will be set in the savage lands of frozen Colorado, where survival is difficult and a happy outcome is never guaranteed. Players will face difficult moral choices and make sacrifices that will change the game world.
Wasteland 3 will feature a deep and engaging story utilizing a newly-revamped dialog tree system from the celebrated writers of Torment: Tides of Numenera.
Simultaneously releasing to Windows, Mac, Linux, PlayStation 4 and Xbox One.

And a quick quote on budget. In short, only 40% of the budget will come from Fig, while inXile will invest just as much money into the project and an additional 20% will come from unnamed outside partners. Considering Wasteland 3's ambitious featureset, it makes sense for it to have a higher budget than Wasteland 2:
Wasteland 3 is an ambitious title, and we've always believed in using all our resources to deliver the best games possible. Wasteland 2 and its Director's Cut were funded using not just Kickstarter, but also our own monies from Wasteland 2 Early Access and Wasteland 2 sales, as well as our back catalog. Torment similarly was funded by a historically large crowdfunding effort, but also by Wasteland 2's revenue. We'll be developing Wasteland 3 in good part from continuing revenues from our portfolio, but to reach our ambitions for this title, we need more of your support! Fig is an evolution of the old crowd-funding model, and it's a perfect fit for us. It will allow us to offer the same unique rewards to our backers, like physical goods and backer-generated content in game. At the same time, our backers will also have the opportunity to invest directly in our game and reap the rewards of its success.

Finally, it's worth noting that, while initially the unaccredited investors were a big question mark for the campaign, as Fig had yet to solve its problems with SEC filings, those problems have apparently been solved as of today. This is still relevant even for those who aren't interested in investments, as it makes it clear that the budget shown on screen will eventually end up being the game's budget (through milestones like a normal publisher and unlike Kickstarter and IndieGoGo.) From the relevant blog post on Fig's website:
I am excited to share with you that Fig Publishing Inc. has just been qualified by the U.S. Securities and Exchange Commission (SEC) to sell Fig Game Shares—PSY2 for Psychonauts 2.

What does being qualified mean? Two things. First, it means that nonaccredited fans who reserved equity shares related to Double Fine's Psychonauts 2 will now be able to complete their purchase of Fig Game Shares—PSY2. (We'll reach out to those of you who placed reservations next week with instructions.)

Second, it means that as of now, Fig is the only crowdfunding publishing platform where non-accredited investors can earn a return based on a game's sales.

This is a first for our industry. But with Fig Game Shares being the only investment of its type to pass through the SEC process under Title IV of the JOBS Act, it also has the potential to evolve publishing for all of entertainment and fundamentally change the narrative of crowdfunding. Until now, equity crowdfunding for games in the U.S. had been publicly available only to wealthy, accredited investors. Additionally, investors could only purchase equity that offered a return based on the financial performance of a company—not based on the financial performance of a single game. No longer.

For full disclosure, I will note that I previously backed the crowdfunding campaign for Wasteland 2 on Kickstarter. I also have personal contacts with two inXile employees, Thomas Beekes and Eric Schwarz, who were previously members of the staff on GameBanshee.