Hits: 2574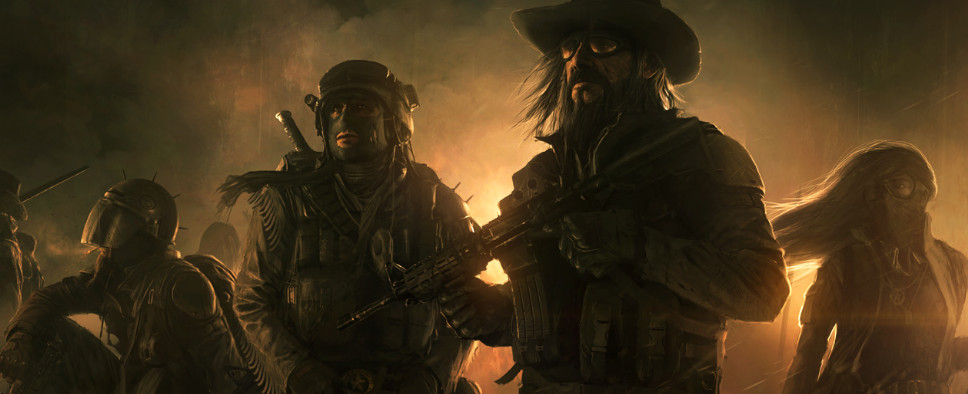 While we haven't yet received a press release ourselves, various reports on websites such as Eurogamer bring some happy news for fans of inXile's past CRPG work. The developers are currently working on Wasteland 3, a sequel to the 1988 original and the crowdfunded 2014 RPG, and intend to release it on PC, Mac, Linux and also PlayStation 4 and Xbox One. The title will be funded through Fig, a new crowdfunding platform we covered in the past that allows investors and uncredited investors in particular to pitch in together with normal backers.
Some of the bullet points include a revamped dialogue system that will be closer to that of Torment: Tides of Numenera (no more keywords, in other words), a new Colorado setting, vehicles, and a new co-operative multiplayer mode, which will be both asynchronous and synchronous:
In multiplayer, you and a friend both control your own squad of Rangers. While the core of Wasteland 3 is a single-player experience, if you play with a friend while both online, you can share missions. But you can also split up and cover more ground.

Once a game is started, you can play Wasteland while your friend is offline and do missions without them. But your decisions have consequence, so you can destroy what your friend has worked to accomplish while they're not around.

The Eurogamer article also includes some prototype screenshots that seem to use pre-rendered maps and Chris Bischoff of point-and-click horror adventure STASIS fame has teased his involvement on Twitter:
Working with the team over at @Inxile_Ent on #wasteland3 has been an incredible experience. Trust me on this - the game is gonna be insane!

I'm not too hot on the idea of multiplayer, but most of the ideas presented in the article seem like solid improvements on the original, which for me was rough but enjoyable.
The campaign will launch next week and is apparently trying to raise $2.75m in total at a minimum:
The Wasteland 3 Fig campaign launches next week, 5th October, with a funding target of $2.75m. Of that, $2.25m is the maximum inXile will take for equity. The minimum investment is $1000, but if you want to simply back the project you can do so at a much smaller amount.

The only big question mark concerns Fig's recent problems with SEC approval, as outlined in this late June blog post (note that in this instance the Fig staff is talking about Double Fine's Psychonauts 2 crowdfunding campaign):
It's important to note that Fig Game Shares are just one potential source of funding for developing a game. With Psychonauts 2, for example, developer Double Fine has already collected money from the rewards-based crowdfunding campaign it successfully conducted in January on our Fig.co platform. We've also already collected Fig Game Share investments from accredited investors. Double Fine also has its own money it's committed to the cause.

The next step in our journey is confirming and collecting on the reservations made by non-accredited investors during the Psychonauts 2 campaign. This is where we're heading with the updated SEC filing that's being submitted today.

I'm not completely sure how I feel on Fig as a crowdfunding platform at the moment, but I'm at least intrigued into what's been shown so far of Wasteland 3.

For full disclosure, I will note that I previously backed the crowdfunding campaign for Wasteland 2 on Kickstarter. I also have personal contacts with two inXile employees, Thomas Beekes and Eric Schwarz, who were previously members of the staff on GameBanshee.