Hits: 1142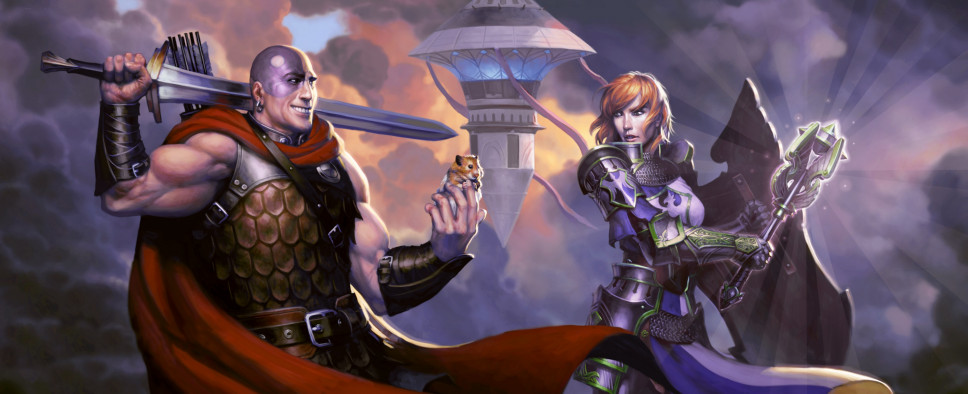 The folks at Perfect World Entertainment and Cryptic Studios sent us a PR e-mail to inform us that Neverwinter already garnered 2 million players on PlayStation 4 since launch (impressive data, though it's worth noting that it's easier for a free-to-play title to get those kind of numbers and harder to retain them) and that they will be celebrating the game's two months of permanence on Sony's platform with a series of events like community giveaways and double bonuses. You can find more details in the press release below:
NEVERWINTER PLAYSTATION®4 CELEBRATES 2 MONTHS AND MORE THAN 2 MILLION PLAYERS

More Than 12 Million Players Across All Versions of the D&D-based Free-to-Play MMORPG

REDWOOD CITY, Calif. – September 14, 2016 – Today, Perfect World Entertainment Inc., a leading publisher of free-to-play MMORPGs, and Cryptic Studios announced that Neverwinter - the Dungeons & Dragons-based, free-to-play MMORPG – boasts more than 2 million players on PlayStation®4. The game currently has over 12 million players across all three platforms including PC, Xbox One and PS4. In addition, adventurers will continue to experience Neverwinter's living world and immersive fantasy storylines when Storm King's Thunder launches for consoles later this fall.

We are celebrating two months of Neverwinter on PlayStation®4 with several events as listed below:

Four Double Bonuses

09/13 - 09/19: 2x Enchants & Runes and 2x Astral Diamonds
09/15 - 09/19: 2x XP and 2x Glory

Free PlayStation®4 static theme
Charity Art Drive with Extra Life
PS4 Accolades Trailer
Community Giveaways for 30 Days of VIP

Throughout two months of adventuring following its July 12 launch, players have collectively accomplished incredible feats while questing through iconic Dungeons & Dragons locations and overcoming fearsome foes including the Demogorgon, the cult of Elemental Evil, Valindra and more!

A few of those milestones can be found listed below:

Over 2 million players on PlayStation®4
Over 12 million adventurers on all three platforms (PC, Xbox One and PlayStation®4)
3.2 million characters created, with over 30,000 reaching the Level Cap of 70
1.6 billion minutes of Neverwinter played on PS4
50 billion Astral Diamonds earned
18 million mounts attained
11,000 guilds formed

Neverwinter turns players into adventurers, who can create characters with their own rich backstories from eight playable classes and several races. The game allows them to quest through enchanting settings to save the city of Neverwinter and surrounding lands, engaging in fast-paced, action-packed combat against evil threats including dragons, cultists, demons, and more. Adventurers will have access to the base game and nine expansions of content including The Maze Engine, allowing players to experience the latest Dungeons & Dragons adventures with their friends. PlayStation®4 adventurers can download all of this content for free without a PlayStation®Plus subscription.