Hits: 1577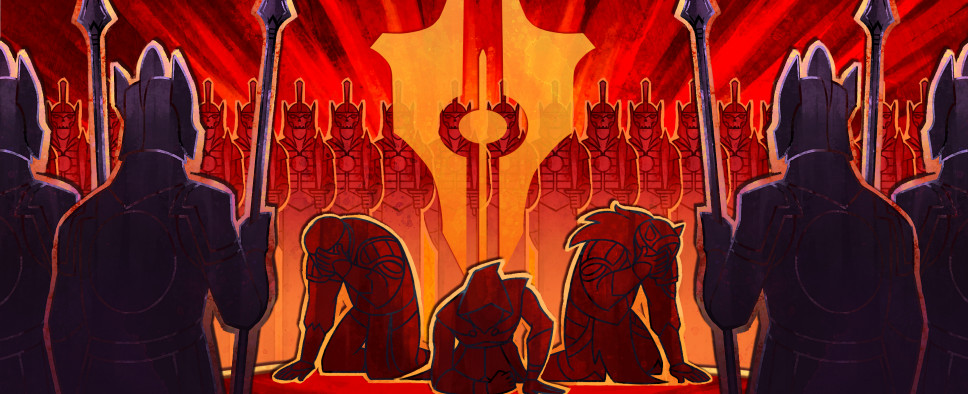 The folks at Obsidian Entertainment and Paradox Interactive have released a new developer diary for Tyranny. This time, we learn about Lantry, one of the game's companions and a Sage of the School of Ink and Quill. Because of his allegiance and training, he is very passionate about the chronicling and preservation of history, but he also possesses a strange fascination for Kyros, the tyrannical overlord:
Lantry is a Sage of the School of Ink and Quill. He's a man of letters and numbers, a student of magic and nature, and an archivist obsessed with the accurate accounting of important people and events. His school is famous throughout the Tiers for amassing knowledge from all throughout the known world, but the Sages are even more famous for rarely sharing this treasure trove of learning with outsiders, despite their claims of preserving knowledge for the betterment of mankind. The Sages revel in knowing a little bit about everything, and Lantry is no exception – in his long years he's learned the Sage's traditional Preservation magic, as well as the arts of Healing and Concealment – styles of magic long ago pilfered from other Schools and Guilds that the Sages now boast as their own.

His life's work has been contributing to the Chronicle, the running archive-of-all-things built over the ages through the long work of hundreds of Sages. Lantry uses his arcane training to witness history where it happens, as it happens – for him, magic is a tool to gain access to the battlefields, backroom dealings, and hidden ceremonies that most have to read about after the fact. For Lantry and other Sages driven on this pursuit often seem to live very long lives – a fact most Sages will laugh away as the byproduct of loving your work, but is in truth the mystic side effect of decades of use and practice of Preservation magic.

As a student of history, Lantry has a certain adoration for Kyros, for no one has the power to define the unfolding march of events quite like the Overlord – nobody in recorded history even comes close. So when Kyros' armies came to the Tiers, Lantry was one of the Sages to argue for surrender – but his was the dissenting voice among the elders, and the Sages fortified their library stronghold of the Vellum Citadel in defiance of the Overlord. Old enough to know a suicidal plan when he hears one, Lantry fled the Vellum Citadel before the full force of Kyros' wrath descended upon the Sages, in the form of an Edict of Fire that turned the mountainous archive into lava-soaked ruin.