Hits: 1524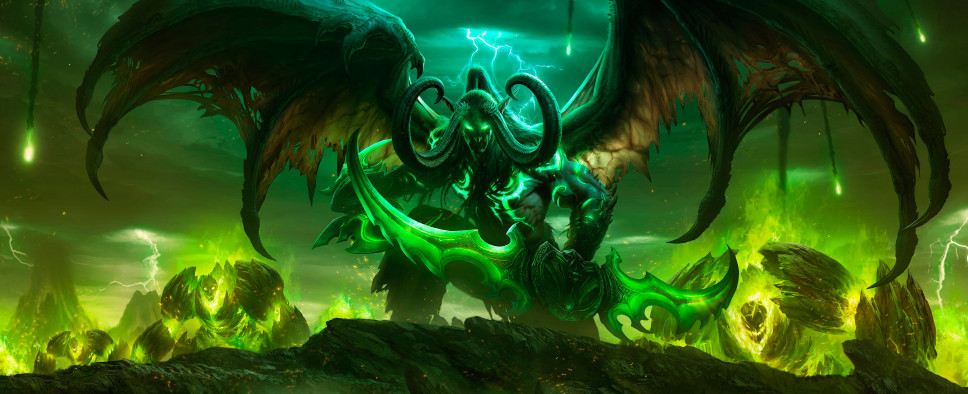 With World of Warcraft: Legion just over two months away from launch, it's inevitable that we will see an increase in enthusiasm and general excitement from long-time players, as well as WoW-related features across the web. Such is the case with this piece on GameReactor, where they've previewed the expansion pack's new Demon Hunter class:
All in all, Demon Hunters seem to have been made with fans in mind, incorporating aspects that have been proven popular in the past when Warlocks dipped into demonic resources. Their attacks are as imposing as their looks - as a melee class, you'll face enemies up close and personal with a plethora of nicely animated abilities that will surely make victory feel a lot sweeter.

When Blizzard does introduce a new class, they certainly deliver: Demon Hunters feel like a unique, well-rounded class who seamlessly fit in with the already existing classes.

Only Blood Elves (Horde) and Night Elves (Alliance) can become Demon Hunters. When creating a Demon Hunter, players can pick from a range of skin colours, horns, and tattoos in an attempt to create a unique character. However, even after fairly recent character upgrades, customisation in World of Warcraft still feels limited, especially compared to its rivals such as Elder Scrolls Online and Guild Wars 2 (where you can modify everything from body-shape to even the smallest facial details). Luckily, Transmorgify 2.0 is introduced in Legion, giving players a lot more options to customise the armour of their characters with a wardrobe UI system similar to Blizzard's other major fantasy title, Diablo III.