Hits: 1327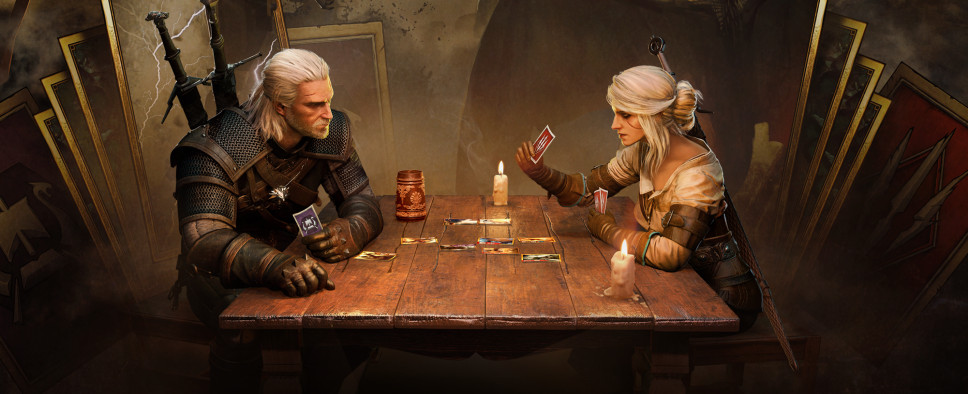 Following the news we posted over the weekend of CD Projekt RED's massive display at E3, we now have an official confirmation that the well-respected development house is, indeed, working on a new game based on the popular Gwent card game we experienced in The Witcher 3: Wild Hunt. The full title is unsurprisingly Gwent: The Witcher Card Game, and there's an announcement trailer to go with it:




The official website is somewhat sparse for the time being, but it does contain some fundamental details, a set of screenshots, and an FAQ, which I'll quote below:
Is GWENT a free game?

GWENT is a free to play game offering optional in-game purchases.


What are the platforms you will release the game on?

The game is expected to release on Xbox One, PC and PlayStation 4.


When can I play the game?

The Closed Beta will launch in September 2016 for Xbox One and PC, later to expand to PlayStation 4.


What's the release date?

We plan to go out of beta when the game is feature-rich, polished and tested sufficiently. Consequently, we'll launch when we feel we're ready to give you a game that rocks!


How can I sign up for the Beta? When will the Beta launch?

To apply, simply visit playgwent.com and sign up. After we launch in September 2016, and if you're selected, we'll send you an email with detailed instructions on what to do next. Please keep in mind that we send out invitations in waves based on internal testing criteria.


Why do you need to beta-test GWENT... after all, it was already present in The Witcher 3: Wild Hunt?

While the core of the game remains the same, GWENT: The Witcher Card Game is much more than the game you used to play in The Witcher 3: Wild Hunt. This includes in-game assets like card art, card voice-overs and even skills, and what's even more important, it features a competitive PVP mode we built from scratch. That's why we do need to beta-test it and we would really appreciate your help in this regard.


Do you plan to introduce new content as the game matures?

You bet we do! As time passes, we plan to introduce new cards, mechanics, single-player adventures, language versions and game modes.


Do you support cross-play and cross-buy, i.e. purchasing items on platform A and using them on platform B?

We can confirm cross-play between Xbox One and PC -- all other options are being discussed.


Do you plan on wiping progress during Beta in the future?

Yes, we do. It's normal during betas.


Can I play GWENT in single player mode?

In a nutshell: yes, but not during the upcoming Beta. We plan to release a fully featured single player adventure for GWENT, and a skirmish, player vs. AI mode.


Can I publish videos and screenshots from the upcoming beta when I get access, or is everything under some sort of an embargo?

Nothing is embargoed, and we'd be honored if you did -post and publish at will!


Will you offer a box edition of GWENT?

There are no such plans at the moment.


Who are the people creating GWENT?

GWENT is designed and developed entirely by CD PROJEKT RED. The story and single player segment of the game is designed and developed by the people who created The Witcher 3: Wild Hunt.


What are the rules of GWENT? Where can I get to know the basics?

The game will release with an interactive tutorial built right in, but if you just want to read about the basics, please click here.


Do I need to know The Witcher universe to have fun?

Despite GWENT is based on The Witcher games and books, you need not know anything about the universe to have fun. The game is a completely standalone experience.


Do I need to know anything about card games to enjoy Gwent?

Not at all! You'll learn the basics of GWENT in less than 15 minutes, but as you continue to play and experiment with different deck setups, you'll see card synergies and combinations unavailable to novice players. This is what makes GWENT both friendly for beginners and attractive to pros.


How old do I have to be to play GWENT?

To play GWENT, you have to be 12 years old or older. However, please remember that if you are under 18, you should have your parent or guardian agree to the User Agreement in your name.


Is an Internet connection required to play?

An Internet connection will be required to purchase items and download the single player campaign (as they become available).