Hits: 2774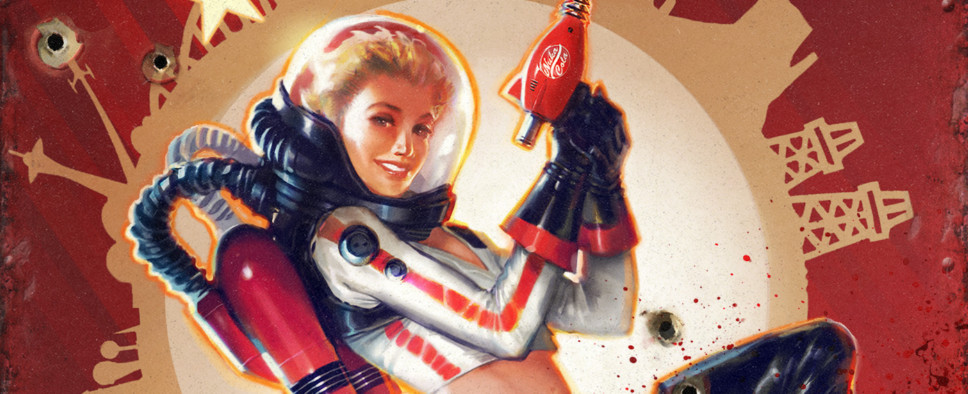 Bethesda's E3 conference was also a chance for Todd Howard and his team to announce another batch of upcoming DLC for Fallout 4. The first DLC, Contractions Workshop, will come out next week and give players the ability to build new contraptions in their settlements, including elevators, conveyor belts and more. Another Workshop DLC, Vault-Tec, will come out in July, and allow players to build their own Vault and even experiment on its dwellers.
Finally, Nuka-World will come out in August. Very few details are available on this one, but it looks to be another Far Harbor-sized DLC, only set in a Nuka Cola-themed amusement park. This is certainly the one that I'm most interested about, especially because the little glimpse of footage we were shown strongly reminded me of the excellent cover of the All Roads graphic novel from New Vegas, which was the work of renowned artist Geoff Darrow.
You can see all the DLC showcased in the video embedded below:

Update: Bethesda has published summaries and prices for all the DLC announced on its website. Both Workshop DLC will cost $4.99/€4.99/£3.99 like the original Wasteland Workshop, while Nuka-World will cost $19.99/€19.99/£19.99. Furthermore, the page confirms that Nuka-World will be a location comparable to Paradise Falls in Fallout 3, as it's an amusement park now occupied by raiders:
Take a trip to Nuka-World, a vast amusement park now a lawless city of Raiders. Explore an all-new region with an open wasteland and park zones like Safari Adventure, Dry Rock Gulch, Kiddie Kingdom and the Galactic Zone. Nuka-World features new quests, Raiders, weapons, creatures and more. Enjoy the ride!