Hits: 2221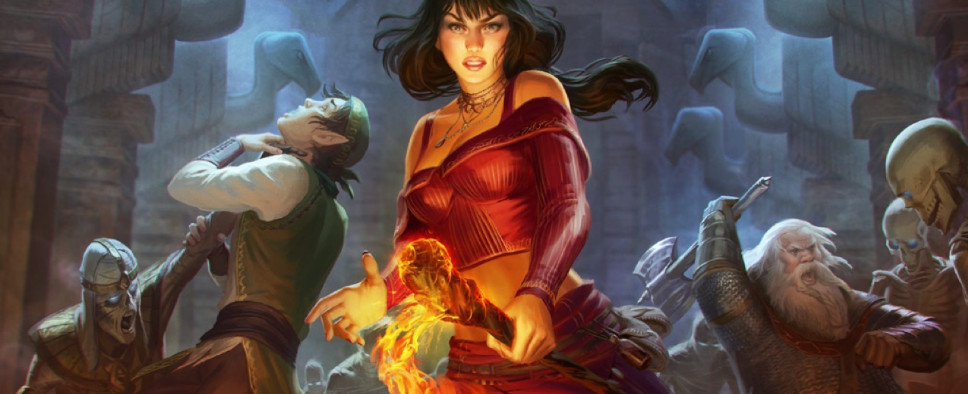 We've spent quite a bit of time with The Dark Eye video game adaptations over the last several years with the release of the various Drakensang titles and The Dark Eye: Demonicon, but if you didn't know the German language, then it was challenging to delve into the tabletop side of the RPG. We're going to get another chance to venture forth into Aventuria in tabletop form, though, as there's a new Kickstarter campaign that's going to bring us an English edition of the RPG, and it's already hit its $10,000 funding goal in the first day. Here are the team's closing comments on the first day:
As we pass the 12-hour mark and close in on 200% funded, it's time to take a moment and reflect on this amazing whirlwind of a day.

First, and we will never be able to say this enough, thank you so much to all the backers who helped to fund us within three hours, thank you so much to all the backers who have unlocked numerous stretch goals already, thank you so much to everyone sharing and commenting on Facebook, Twitter, and G+, and thank you to all of you who are just watching curiously and still deciding whether to dip your toes into the wondrous land of Aventuria. We hope you'll stay with us and see all of the things we have to offer.

Some of you have commented on the closely-packed, breakneck pace of our stretch goals so far, and while it is true that future stretch goals are likely to spread out a little bit, we have plenty more to go. We are enjoying the excitement that fans are expressing at many of the new goodies we've revealed, and we have plans to keep that excitement going for a while. (Of course, we'd also be thrilled if you managed to completely run us out of stretch goals.)

If you are watching from the sidelines and curious to know more about the The Dark Eye itself, rest assured that we are going to spend the next 28 days providing as much information as we can. If you are already invested in this wonderful game, again we thank you. We are very pleased with how this journey has begun and greatly looking forward to seeing how far it will take us.