Hits: 5776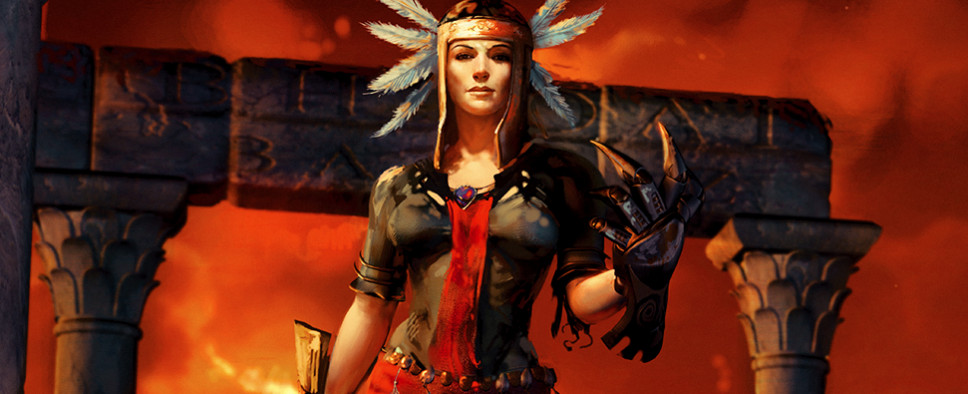 There doesn't seem to be any indication that the Enhanced Editions over on Steam are going to get the same treatment and include the original games, but an update to the previous announcement on GOG alerts us to the fact that their earlier promise of these games now only being available in a "definitive edition" package is now in effect. In short, the debut of these definitive editions means that the "classic" editions of Baldur's Gate, Baldur's Gate II, and Icewind Dale will no longer be sold separately. Instead, the Enhanced Edition versions of each of these games now includes the original version of the game, meaning that $19.99 is the new price point to gain access to any of them. A recap:
Years ago, the Baldur's Gate series changed the way we look at gaming and the scope of what was considered possible. Even now, the legacy continues through the Enhanced Editions thanks to the hard work and years of updates to keep the inimitable Infinity Engine living on.

It's the work on the Enhanced Editions that made Siege of Dragonspear possible the just-released, massive expansion to the timeless classic, available only for Baldur's Gate: Enhanced Edition.

"The team at Beamdog was able to breathe a new life into the Infinity Engine classics." says Greg Tito, Communications Director for Dungeons & Dragons "We're proud to recognize their excellent work in offering the best possible experience and support for these legendary titles. We want these to become the definitive editions featuring both the enhanced and classic versions of the games."

On April 29, Baldur's Gate: Enhanced Edition, Baldur's Gate II: Enhanced Edition, and Icewind Dale: Enhanced Edition will be expanded to include the classic versions each becoming the Definitive Edition Bundle and not available for purchase separately. If you already own the classics on GOG.com, the games currently on your shelf won't be affected.

"We're excited to take our commitment and support to Baldur's Gate and GOG fans to the next level and humbled to work with such great partners. The Definitive Edition Bundle will give every Baldur's Gate fan what they're looking for" concludes Cameron Tofer, Beamdog COO.

In the near future, we're also looking forward to full GOG Galaxy support for achievements in Baldur's Gate: Enhanced Edition, Baldur's Gate II: Enhanced Edition, and Icewind Dale: Enhanced Edition as well as in the Baldur's Gate: Siege of Dragonspear expansion.