Hits: 939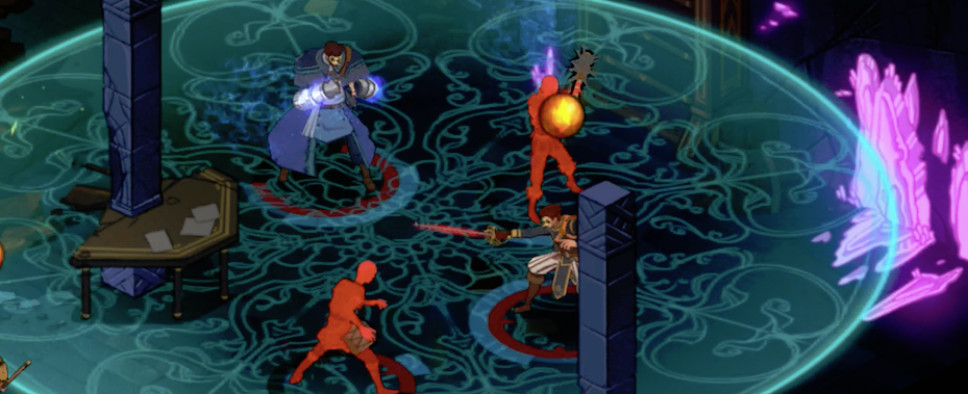 You might remember the title Masquerada: Songs and Shadows, a RTwP isometric RPG headed to PC, Mac and PlayStation 4, because we've covered it in the past here on GameBanshee. The developers at Witching Hour Studios have recently launched a very short Kickstarter campaign (only 14 days) to get some extra funding for the final polish phase of development (the publisher funds will apparently run out at the end of this month), and have so far already raised £24,136 out of the £45,000 funding goal, with 9 more days to go.
Rewards for the campaign range from a basic copy of the game for either Steam or PS4, to physical posters and artbooks, though reward tiers are generally conservative and don't include some of the most absurdly expensive ones we're used to seeing in bigger Kickstarter campaigns.
This is how the Kickstarter page describes the game:
What is a mask? A craftsman would say it beautifies the sight of the human face. A criminal desires the mask for what it conceals: identity, intention, capability. But a mask is more than what we wear. We put up masks around our hearts so none may see what capabilities and intentions - for honour, for faith, for betrayal - lie within.

In the world of Masquerada, masks are all that, and much more. The masks, now powerful artifacts which are known as Mascherines, bring out the innate destructive capabilities of man into reality. With a Mascherine, the everyman can channel nature's elements into deadly magic.

Now, magic isn't just a game for spellcasters. Every battle in Masquerada will be a dance of steel and spells, where players set the pace. Feel the need to pause combat every few ticks and exert granular control over your party members' positioning? Sure. Or think you've got the skills to dive in a la Diablo and set up crowd control in real time? Have it your way.

But to truly get a feel of the title's gameplay flow, I suspect you'll want to try a section of it for yourself, which is why it's good that the developers have published a free demo on Steam.
More information on the title's story and gameplay are available on the Kickstarter page, and on one of the recent Kickstarter updates. According to the Kickstarter page, the title's release is currently planned for July of this year, provided the campaign is successful.