Hits: 1221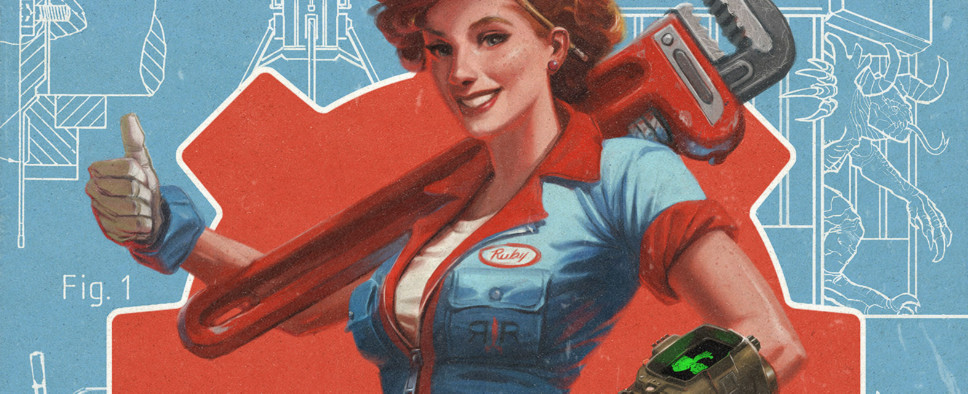 We've put together a round-up of reviews for Fallout 4's second DLC, Wasteland Workshop, the focus of which is to expand the game's settlement system. Unfortunately, it doesn't sound like a recommended buy.
Rock, Paper, Shotgun, scoreless.
If you've already bought the Season Pass then great, give Wasteland Workshop a whirl and let me know what you think. For everyone else Fallout 4's second slice of DLC is under a fiver, yet still somehow feels overpriced. Granted, there's a good idea hiding in there somewhere capturing wild creatures for defense or spectator sport purposes is a genuinely interesting concept, particularly against the end of the world scenario but Wasteland Workshop fails to execute it with the finesse needed to see it through. As such, it instead feels like a paid, and therefore largely underwhelming, mod.

IGN, 5.5/10.
Wasteland Workshop adds some neat new cosmetic window dressing to Fallout's settlement-building systems, but the piecemeal additions didn't include enough new gameplay applications to hold my interest. The traps and creature-capture mechanics are briefly enjoyable but not fully fleshed out, which quickly makes them deteriorate into disappointments.

Destructoid, 4/10.
As a product for humans though, I can't see Wasteland Workshop as anything but a bad buy. A cynical ploy to pad out the (value) of the Season Pass and maybe milk a few weirdos like me who just can't resist neon lights. If you have the Season Pass, I guess you might get some use out of this. If you were waiting to see if you wanted this al a carte, you would be better off going with Automatron. At least the robots haven't turned on me... yet.

Trusted Reviews, 2.5/5.
Although entertaining at times, Wasteland Workshop is a bit of a mess. It feels like something that perhaps could have been offered as a free update particularly since there are plenty of free mods out there that add tons of settlement building options already. This DLC is only for those consumed by Fallout 4's construction; otherwise, it feels like a needless addition.

Twinfinite, 2/5.
Following on from Automatron was always going to be tough. The previous DLC gave us what we assume to be a taste of what's to come in the much larger DLC, Far Harbor. Yet, even with this excellent act to follow, Wasteland Workshop was never going to wow players because it builds upon an already divisive feature of the game. More crafting content and a fighting feature that requires you to sink more resources and time into your settlements just aren't entertaining if it's not what you play Fallout for. If you're all about settlement building then Wasteland Workshop will be right up your alley, but ultimately, these new additions aren't going to change anyone's mind who wasn't already a fan.