Hits: 4095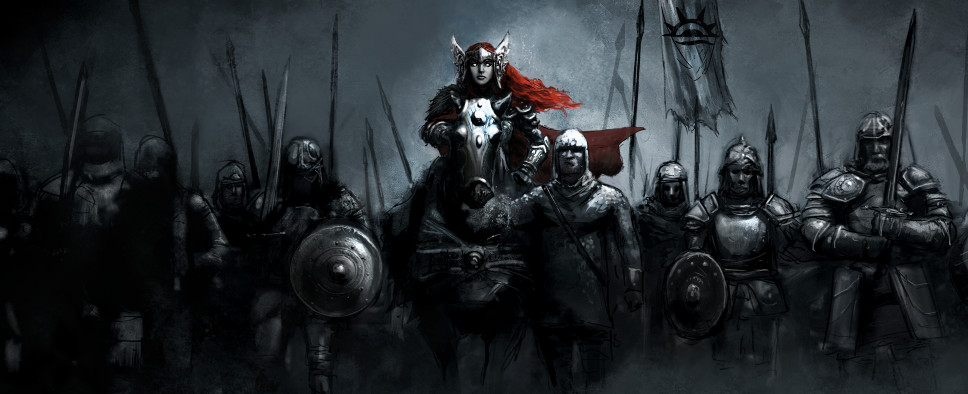 Now that some of the bigger gaming outlets have spent an ample amount of time with Beamdog's Baldur's Gate: Siege of Dragonspear expansion, we're ready to round up another selection of reviews.

GameSpot gives it an 8/10:
Returning home to Baldur's Gate makes Siege of Dragonspear one of the most enjoyable RPGs that I have played in a long time, both for the nostalgia factor of revisiting an all-time favorite and for the impressively designed and involving narrative that captures nearly everything that fans love about traditional D&D. Even though the engine creaks in spots, the overall experience is everything that a hardcore D&D fan could ask for, and a superb expansion of one of the most legendary franchises in all of roleplaying game history.

PC Gamer gives it a 71/100:
As a Baldur's Gate adventure, Siege of Dragonspear works well. While it's not entirely tonally consistent with the original series, it does a good job of inserting itself into the middle of the story without feeling like sacrilege. As a result, though, it requires that you still be invested in that story. The fact is, a decade and a half later, there are much smoother, more enjoyable RPG experiences available.

GamePressure gives it an 8.0/10:
I have to admit that at first I was quite indifferent if not outright skeptical towards the idea of bridging the gap between the first and the second Baldur's Gate, especially considering that Beamdog was the one to do it. I wasn't convinced even by the last year's recommendation from the legend of the industry that is Chris Avellone. All the bigger was my surprise when I saw with my own eyes how good a game Siege of Dragonspear turned out to be. Its best trait is the fact that... it's a genuine Baldur's Gate game. The expansion shares more than just the title with its great predecessors, and advertising the game as the bridge between the first and the second part is more than just a cheap marketing ploy. You can feel the soul of Baldur's Gate in Beamdog's latest work. Starting from the climate of the Sword Coast, through the old-school mechanical layer, to the possibility of embarking on one more trip with a group of old friends all of this can make a more sentimental player shed a tear or two.

GameSkinny gives it a 5/10:
Anyone who loved the original Baldur's Gate through Throne Of Bhaal should of course pick up Siege Of Dragonspear despite the flaws. While there are disappointments (and I suppose there would have to be when dealing with more than a decade of waiting for a new game), this long-awaited expansion definitely has highlights as well, and it is growing on me the longer I play.

3Novices gives it an 87/100:
Baldur's Gate: Siege of Dragonspear fills in some of what happens to the Child of Bhaal between saving Baldur's Gate and saving your soul from Irenicus, and it's a hoot to revisit this world, using the old D&D rules from the 1990s. But Siege of Dragonspear hints at more a studio that's done with just enhancing older games and ready to carve out a place among the top storytellers in the RPG sector. Beamdog's first effort at original storytelling is a good start, and I'm excited to see more in the future, even if it's in the world of Baldur's Gate.

And Multiplayer.it gives it a 7/10:
Controversy aside, Baldur's Gate: Siege of Dragonspear manages to make the most of what was intended: to fill a hole in time offering a new, long adventure to fans of the series. Although it is not at the levels of a new real chapter, despite the large amount of content it offers, is certainly a purchase you need to consider if you are very nostalgic. Sure, it's not a masterpiece, and, as pointed out in the article, has its problems, which we can not pass over in spite of the absurd controversy that accompanied the launch of the have attracted some sympathy. In conclusion, Baldur's Gate: Siege of Dragonspear is a good expansion, but for which no one really felt the need, but whose goal is understandable.