Hits: 1116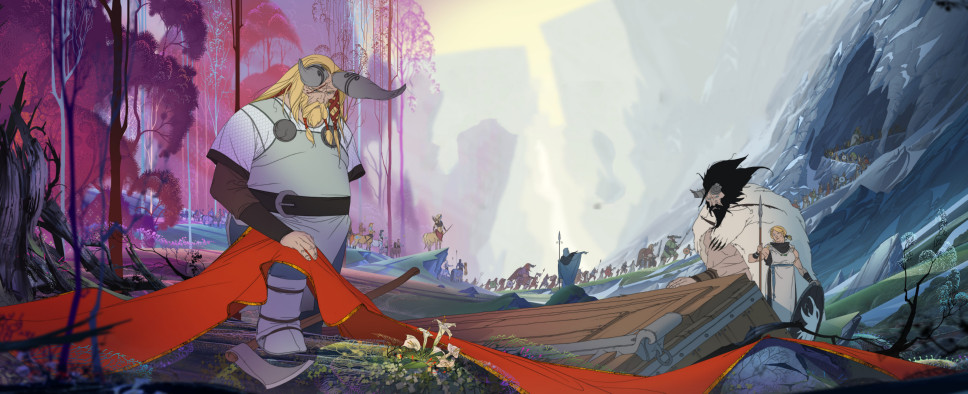 The folks at TrustedReviews recently caught up with Stoic's Arnie Jorgensen and John Watson, chatting with the art director and tdirector about the impending release of The Banner Saga 2. In the two-part interview, they learn that pre-sales have exceeded the first title by a considerable margin and that the studio's long-term plans are to release The Banner Saga 3 along with a "Gold Edition" trilogy pack. A couple of excerpts:
"We've got a little bit of feedback now and that the pre-sales right now far exceed anything we saw in Saga one," Jorgensen said, "so we know that there's a big base of people that played Saga one and are coming through to Saga two."

"And maybe some that are even hopping on board like a lot of people do and saying '˜well I won't play the first one, I'll play the second one' which they just think is probably better, it's a better game. So we're just seeing a lot more activity of people piling in now."

When discussing the importance of Kickstarter support, Watson added, "The Kickstarter backers kind of formed the kernel, like the seed of our entire community, and it kind of built up with the development and release of Factions, the multiplayer demo, and they became very involved in that and onward.

...

"I think we definitely want to [release a trilogy pack]," Jorgensen said. "We don't know how it's going to look yet, but we talk a lot about sort of the '˜Gold edition' and packaging of all three together as one big game, and actually fixing some of the mistakes that we've made along the way.

"Also we've done some rather big improvements [since The Banner Saga], and UI's, training tips, stuff like that, the way the combat works, and we'll probably re-fit that into Saga one, you know, bring everything up to speed with what we currently have by the time we finish Saga three and make the whole thing one big playable [game], with art book and stuff like that, we want to do one big edition when we're done, for the players that are really into it."