Hits: 1276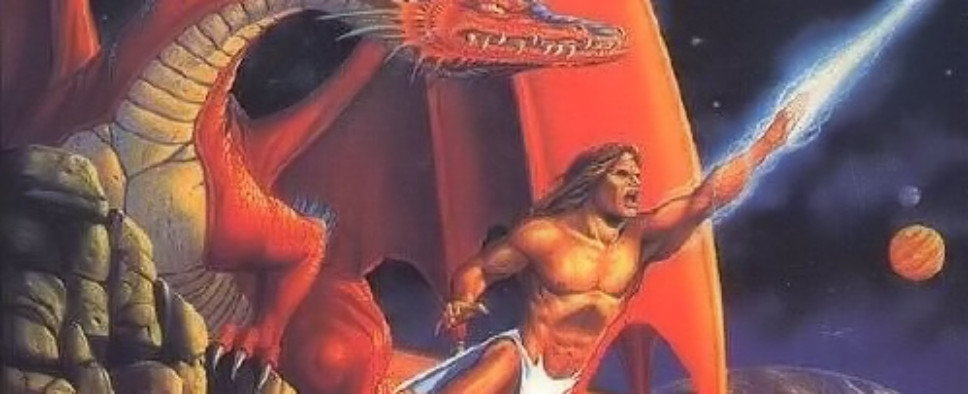 While not specfically CRPG focused in any measurable way, this new article on The Digital Antiquarian intriguingly recounts the early years of the Dungeons & Dragons tabletop RPG, the founding of TSR and the successes and failures of its various product lines, the financial deals that eventually led to Gygax walking away from the company after "ten odd years", and more. An interesting snippet that recalls part of Gygax's life that I wasn't even aware of:
The tension between TSR the hobbyist publisher and TSR the mass-market publisher was now more palpable than ever. Given the differences between Gygax's hardcore Advanced Dungeons & Dragons and the streamlined boxed sets, it would make for a tidy narrative to cast him as the person in the triumvirate least enamored with the idea of TSR going mainstream. Certainly that's a mantle that Gygax would be eager to claim for himself years later. Yet there is little contemporary evidence to point to any significant strife arising from the company's trifurcated leadership during this period. On the contrary, the three men seemed largely in harmony on TSR's future. Their vision saw TSR, once this semi-amateur plaything born of an obscure hobby its full name was (Tactical Studies Rules), for God's sake becoming a major voice in mainstream entertainment on the back of the Dungeons & Dragons fad. Thus when the Blumes proposed buying Greenfield Needlewomen, a maker of needlework products, as TSR's first serious step beyond the tabletop-gaming ghetto, Gygax gave every indication of being fully on-board with the idea. (Crafts is a larger field than hobbies,) he explained to employees skeptical of the strange acquisition. Bigger was now automatically better. TSR's big needlework initiative turned into a gigantic, millions-losing fiasco.

But the strangest episode to arise from this grab at the brass ring of mainstream success was undoubtedly Gary Gygax's quixotic sojourn to Hollywood, land of a million broken dreams. The dream in this case was that of a major motion picture bearing TSR's zealously protected Dungeons & Dragons trademark. Determined to play the part of the Tinseltown mogul to the hilt, in 1982 he pulled up stakes in family-friendly Lake Geneva and bought a bachelor pad he had left his wife of 23 years and their five children just before the move looking down on the Hollywood Hills. Rumors have always swirled around this period in Gygax's life, which to all external appearances looks like as classic a mid-life crisis as this writer has ever witnessed. It's claimed that he painted the town red with a succession of starlets, and even that he picked up a cocaine habit by way of further fitting in. I can't speak too much to any of that, but will just say that the voyeur in me would love to have been a fly on the wall of his bachelor pad, to see how the beautiful people of Hollywood reacted to this balding, bespectacled, pot-bellied old wargamer and how he reacted to them. He was a long way from the sand table in his Lake Geneva basement.

What I can say more definitively is that Gygax, like so many earnest amateurs before him, got fleeced by the sharks of Tinseltown. He paid James Goldman, a rather undistinguished screenwriter whose chief claim to fame was that of being brother to Hollywood power broker William Goldman, $500,000 to write a dire script for the film. He shopped the script around the studios for many months and at yet more expense with no takers, not even after he allegedly convinced Orson Welles, who would take pretty much any gig he could get by this stage of his career, to star in it. In the end he had to settle for a deal with Marvel Comics's film division to make a Dungeons & Dragons Saturday-morning cartoon; TSR was in the process of negotiating a license to make a Marvel Superheroes tabletop RPG at the same time, so one suspects a bit of quid pro quo. With its cheap, gaudy animation and dashed-off scripts, the cartoon wasn't exactly a halo project, if also not notably worse than the other licensed Saturday-morning fare of the time. Debuting on September 17, 1983, it lasted for three years, during which were produced a sporadic 27 episodes.

In retrospect the problems with Dungeons & Dragons as a trans-media property are plain as day. Such properties are universally built around their characters: Luke, Han, and Darth Vader; Bilbo, Frodo, and Gollum; Batman, Robin, and the Joker. But Dungeons & Dragons had no characters, nor a ready-made plot, nor even a setting to speak of.1 What were filmmakers really supposed to do with it, and what would they get out of it other than the use of a trademark that, even setting aside the fact that some parents thought it literally the devil's work, was more associated with nerdy kids rolling dice in basements and lunch rooms than blockbuster entertainment? The makers of the cartoon series had felt forced to come up with a tortured framing story about just such a group of kids who get sucked into a real-life version of their fantasies and have to find their way home thus inadvertently recalling the myth of James Dallas Egbert III. In short, there was just no there there. Trying to make a movie out of Dungeons & Dragons would be like trying to make a movie out of Scrabble.